Achievements
Eltek named finalist for national innovation award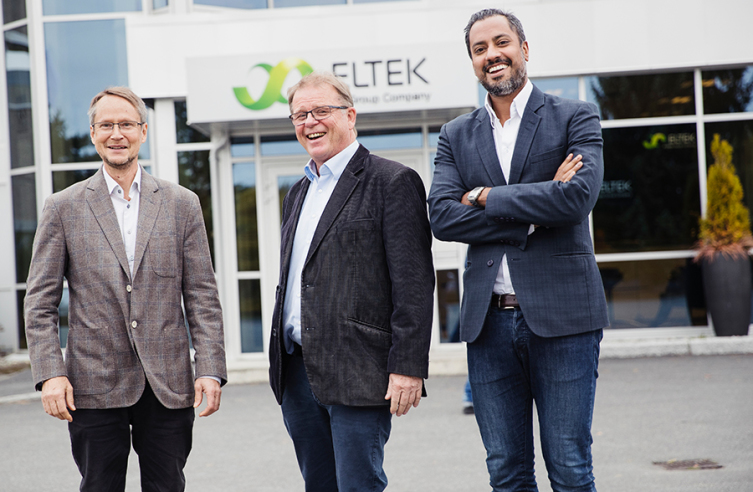 The Rectiverter technology gains attention in the innovation community.
Drammen, Norway, 17 October 2016: Eltek today announced that it has been named as one of three finalists for the NHO (The Norwegian Confederation of Business) Innovation Award for the revolutionary Rectiverter product.
The NHO Innovation Award is the most prestigious innovation prize in Norway. It has been awarded yearly since 1981 to honour innovation and entrepreneurship.
"Eltek has been a driving force in moving power supply technology forward, and the Rectiverter exemplifies the innovation going on in our company. It strips away layers of technology and simplifies power supply systems. It is truly a game changer in our industry," said Satvir Singh Parmar, Vice President Innovation at Eltek.
The Rectiverter was launched in February 2016. It combines a rectifier, which converts AC to DC, and an inverter, which converts DC to AC, into one box through which power may flow in both directions. This simplifies power system complexity, reduces system size and improves overall system reliability, resulting in a reduced total cost of ownership over the product lifetime.
There are numerous applications for this technology, throughout Eltek's market segments, including supplying power to areas that are currently off grid, by setting up so-called microgrids.
"In general, the power infrastructure of tomorrow will be far more complex and flexible than we have seen up to now, and the Rectiverter has the potential to become an important building block of this infrastructure, added Mr. Parmar.
The winner of the 2016 NHO Innovation Award will be announced on Thursday 20 October at the Corporate Innovation Day, a part of Oslo Innovation Week 2016. The event will take place at the Oslo Science Park.