Eltek's Rafi Krikorian on power conversion technology and solutions that will advance the development of smarter grids.
From his listening post in Paris, Rafi keeps tabs on global technology trends and requirements, and is a key contributor to Eltek's product and application development, marketing and sales towards power utilities.
Tomorrow's grid is being built today Electricity, and the infrastructure that makes it available for consumption, are the heart and soul of modern society. Reliable and secure electricity supply for everyone is a top priority. Tomorrow's smart grid technology is developing and will allow power to be optimally generated, stored, supplied and managed. This covers all aspects of generation, transmission and distribution.
Where Eltek products fit
The power network is based upon a multitude of subsystems in nodes performing various tasks, and needing a variety of voltages to operate properly. They all require highly dependable power supply equipment, frequently with backup. We are capable of providing power to operate every subsystem according to its specific needs, based on our singular core technology.
"Modular" and "switch mode" are the keys
At Eltek, our roots are in telecom power systems, where we have been a technology leader for decades, developing modular power systems based on the switch mode technology. Telecom operators have the same priorities as power utilities: highest reliability, availability, ability to build power systems based on a few building blocks, and the ability to manage many systems as one.
The foundation for tomorrow's smart grid is being built today
We have successfully offered this concept to power utilities for many years: Eltek has power systems that cover all types of needs with the same basic switch mode conversion modules for all applications.
Today, our systems supply the power needed to operate the supervision and control systems, the switchgear, data transmission infrastructure, and other auxiliaries in power plants, substations, dispatch centers and so on, with outputs set according to requirements.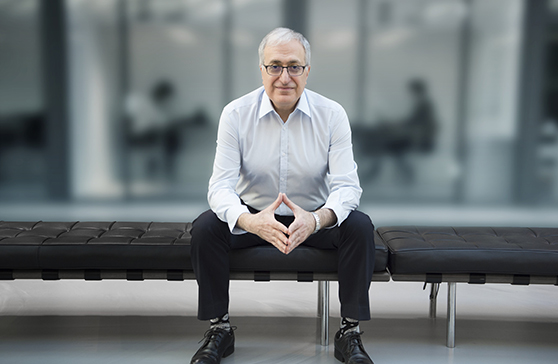 Rafi Krikorian, Power Utilities Segment Manager in Eltek
The advantages for power utilities Power utilities require specific electromagnetic compatibility features, the highest quality of back-up DC & AC power, and of course, reliability.
In addition, our technology inherently provides:
scalability to take care of future expansion
low maintenance and cost of ownership through the lifetime of the equipment, having very high MTBF
rapid replacement of faulty modules if necessary: modules can be hot-swapped
possibility to combine various uninterruptible supplies,each with different output characteristics, into one system with one common back-up, and one control function
compatibility with all battery types used in the market
flexible incorporation of inputs from various renewable power sources into a hybrid power system
ability to be controlled locally and remotely from distant control rooms. Eltek controllers can communicate with other supervisory systems, in accordance with various standards used in the market
Our technology is designed to play a key role in tomorrow's smart grid technologies and to support the increased automation that is a part of these grids.
Ready for a smarter future
Our technology is designed to play a key role in tomorrow's smart grid technologies and to support the increased automation that is a part of these grids. Our product range now includes the revolutionary Rectiverter a combined module that is capable of supplying stabilized AC power while charging back-up batteries and supplying DC loads, simultaneously. These Rectiverter modules maintain all reliability, modularity, efficiency and manageability advantages available in all Eltek products.
Looking ahead, optimized use of electric energy sourced from various traditional or renewable power plants, will require increased capacity and more flexibility for storage and retrieval. Our technology is ready to meet such requirements with bidirectional conversion modules.