On site
Eltek brings solar power to the Arctic
In the land of eternal winter Eltek has turned a telco site hybrid to lower operator cost and ease the impact of a fragile environment.
Introducing solar power enables the saving of expensive fuel runs with helicopter as well as lowering CO2 emissions from freight as well as diesel running time, in a particularly fragile environment.
"We are very happy to see our technology deliver on promise - even in the most harsh conditions" says Mikael Martinsen, an Eltek Sales Support Engineer .
With harsh winds and plenty of snow, the site sometimes resembles more of an ice sculpture than a piece of modern communication infrastructure.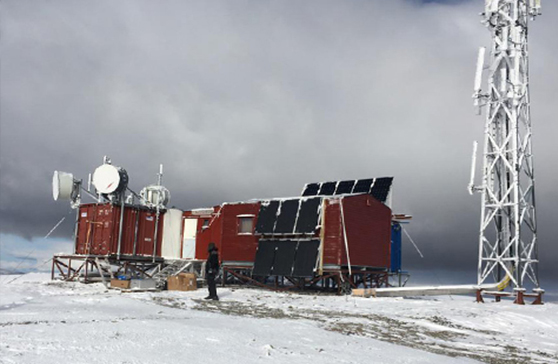 One would think that the Arctic would not be the most economic place to install a solar hybrid system. However, considering the difficult access for diesel refill, which is by helicopter only, and the long hours of sun in the summer, Eltek has made it pay off.
This pilot installation is in Svalbard, a Norwegian archipelago only 1300 kilometers from the North Pole. In this harsh environment, running telecom sites in extreme conditions, Norwegian operator Telenor has turned to Eltek.