Products
Securing critical grid operations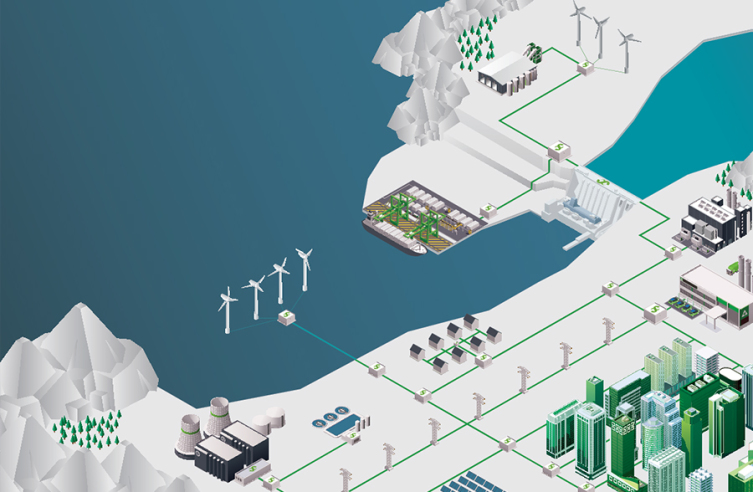 Our solutions are used in power generation, transmission and distribution applications. We power supervision, automation, data transmission, switch-gear control, safety, emergency systems, and power plant operations.
The same technology is used in large custom made, stand-alone systems as for small power cores. Preconfigured high efficiency racks with ultimate reliability, can be installed in customer cabinets using minimal space.
In power plants or other grid locations, control and supervision systems, data transmission equipment, hazard detection systems and fire alarm and suppression systems need highly reliable power supplies to operate. Compact, power dense Eltek equipment will use little space in the cabinets used to fulfil these functions. Heat losses are minimal, voltage stability is optimal, longevity is maximal, and reliability is unquestionable.
This compact system has all of the features needed for supplying DC power to the loads and charging the back-up batteries, including the control functionality that provides supervision and control of the power supply, and communicates management data to the operator.
We provide power systems from a few hundred watts to several hundred kilowatts
Rafi Krikorian, Power Utilities Segment Manager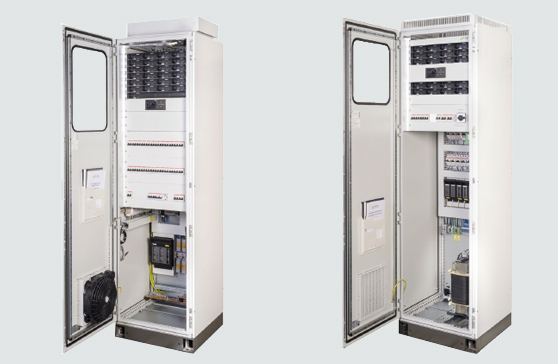 For a wide range of capacities, modules in parallel sharing the load will provide utmost reliability and availability.Combining systems to secure various AC & DC outputs and creating custom UPS is possible.
An Eltek Solution:
The power dense 3U rack Flatpack S.
Illustrating the above capabilities is this unique 3U system, a building block for various industrial applications. The Flatpack S 3U rack can be used in a configuration of 2 separate DC systems each consisting of 2 redundant rectifiers under 1 controller. The system will supply power to highly critical loads needing alternate power inputs.
In other cases, all the rectifiers can operate in parallel under one controller to create a single DC power output. Inputs to rectifier modules may be separate. If ultimate safety and reliability features are required, the Flatpack S in its SIL3 version can be used. It is capable of handling double fail and has a proof test interval exceeding 15 years, while protecting loads against overvoltage.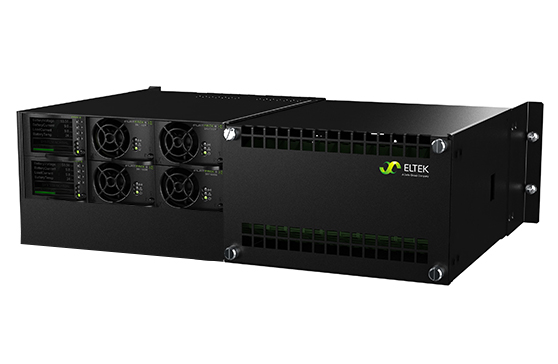 Flatpack S 3U Power Core. building block for various industrial applications.
Compact and shallow (265mm systems depth)
High power density
Accepts DC input (DC/DC converter)
Alarm relay output
Basic monitoring without controller is possible
Several communication interface options