Insight
The spirit to excel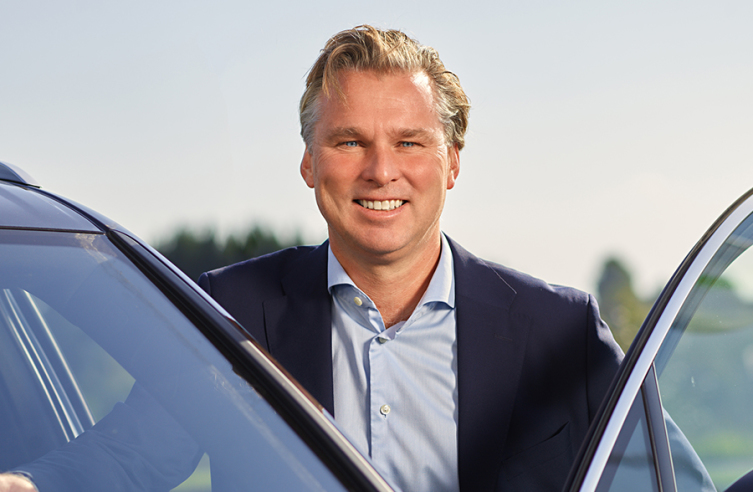 Lars Elstrøm has been Eltek's Chief Technology Officer since 2017. No one is better positioned to shed light on the perspectives and priorities that guide Eltek's thinking and doing when it comes to technology.
The CTO of Eltek is a busy man, and had no other slot to offer for an interview than an early morning meeting in the car. This particular morning he was trying to beat the worst of the morning rush hour queues to his destination somewhere in Oslo.
The CTO role
To be the CTO at Eltek is no small task. Lars' responsibilities span the entire field of technology – which in Eltek's case is what it's all about. As the CTO, Lars has the overall responsibility for innovation, R&D, product management, and regional sales support.

"The job is much like keeping track of the many dots that make up our technology map, and making sure they are connected. My ultimate responsibility is to make sure that we, as a team, develop the right things, and do it the right way, so that the sales force has the right things to sell, the manufacturing and supply organization a thing that can be easily made, and the customers the best thing to buy. And this thing is solutions."
What are the cornerstones of Eltek's technology strategy? According to Lars, some of the elements are:



My perhaps most important job is to support and stimulate this technologically ambitious and competitive spirit, so that we can remain a leader in our field also in the time to come.
Lars Elstrøm, Chief Technology Officer
Focus on solutions
Our ambition is to create an outstanding experience for our customers. That means building solutions around our modules and controllers.
Our modules may be the best in the world, but at a customer site, they are merely one of many components "under the bonnet". Much like in a car, the unique driving experience comes as a result of many components playing seamlessly together in a secure, powerful, reliable and comfortable solution.
Building more value into solutions
Our customers are major players, and the value of the data inherent in their infrastructure is, potentially, enormous. We aim to help them manage these data and enhance their value.

We already have the MultiSite Monitor (MSM), which provides insight into the state of their installations, and tools to streamline and optimize performance. We intend to enhance the usefulness of the MSM further, by utilizing artificial intelligence and big data analyses to make our solutions even smarter and valuable. This enables a shift from preventive to proactive maintenance.
Reinforced focus on telecom and data centers
Telecom is where we are coming from, and where we are going, seeing also that telecom central offices and data centers are converging and becoming very similar. So when we decide what to develop, we will definitely look to the needs of telecom and data centers first.

That being said, our efforts here will be of great value also in our other business areas.
Excellence in conversion
Our Super High Efficiency modules provide us with a super-attractive engine at the core of our offering, and we will continue to refine and expand the efficiency and other aspects of our modules. The SHE technology has potential beyond the module itself, if utilized in the right way in applications and systems. We believe it is a potential game changer.
Helping our customers to grow
The coming of 5G will spiral the need for more energy and more power solutions, including traditional 48 V telecom solutions. 380 Vdc distribution will solve the bottleneck issues created by cable congestion, so our solutions will include 380 Vdc.
Sustainable design
We will sharpen our focus further when it comes to designing for the entire lifecycle – providing efficiency and simplicity in the manufacturing and assembly phases, all the way through commissioning, recycling and waste handling. We are in the process of moving manufacturing from contract manufacturers to Delta's facilities, which will provide us with greater inhouse control of the process from idea to installation.
Nurturing the Eltek spirit
Eltek's heart and soul may seem to be the power technology. But it isn't, really. It is the attitude and expertise of our people, and the very distinct and ambitious Eltek culture, this undefinable quality that has produced so many technological breakthroughs in power. "My perhaps most important job is to support and stimulate this technologically ambitious and competitive spirit, so that we can remain a leader in our field also in the time to come", says Lars Elstrøm.
Who is Lars Elstrøm?
Aged 46, Lars lives with his wife and three nearly grown-up kids just outside of Drammen, home town of Eltek HQ. Every morning, he jumps into his car for the 10 minute ride to the office, or occasionally goes to Oslo for meetings or to the airport at the far side of the capital, from where he makes his way to an Eltek office somewhere in the world.

He holds a degree in power electronics from the Norwegialn University of Science and Technology, and has spent near all of his 20 year career in the Eltek' tech environment. Initially as a hardware and software developer, with a key role in developing the MultiSite Monitor, and later as head of Eltek's R&D department in China, and Head of corporate R&D before stepping up to the CTO position. He is not a man that easily says "no" when challenge and opportunity knock.

He claims to be an ordinary man not much different from the average Norwegian; he enjoys a bit of exercise, nature and not least the relaxing atmosphere of the family's summer cabin a couple of hours drive down the southern coast of Norway. However, internally at the office, he will forever be remembered for his vocal skills and creative interpretation of the lead role in an humoristic video made for Eltek's Christmas party. It was nothing ordinary about that performance

And finally - with a name like Elstrøm, which literally means "electric power" - what else could he be than Eltek's CTO?