Products
Top 5 reasons why Smartpack2 Touch should be your controller of choice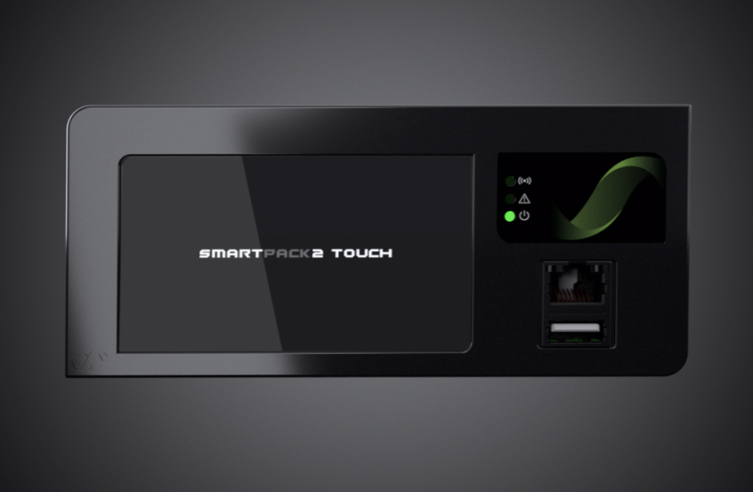 Give your site manager the power to optimize plant and fleet performance, and be ready to step into the future with Smartpack2 Touch. Here are our top 5 reasons the Smartpack2 Touch stands out.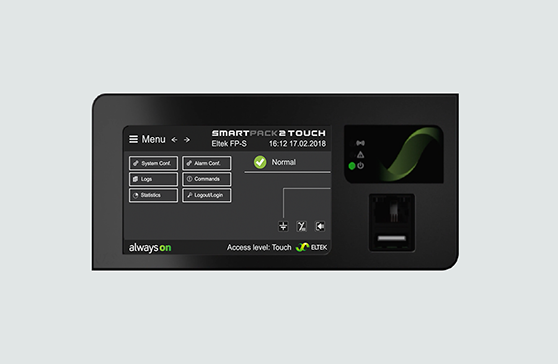 You can save valuable time when on-site because the new touch interface makes it super easy to navigate through the menu and make the configurations you need. No more menu jungle, and moreover, you don't have to worry about your big thumbs keep missing those tiny buttons – just swipe!

Comparing the Smartpack2 Touch with a smartphone is not entirely far-fetched. It offers a unique user experience through its touch screen interface, at 4.4 inches, about the size of a modern smartphone. You can point, click and drag much in the same way you operate a phone.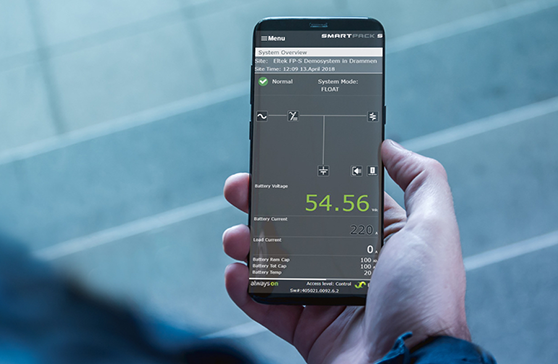 Unless you have other errands there, you don't even have to travel out to site. You can sit comfortably in your office and use your smart phone or tablet to monitor and control your system.
The Smartpack2 Touch is accessible via Ethernet, and it will responsively adapt and display the same image on a remote screen (phone, tablet or PC) as on the system screen – optimized for your device! Making phone calls is just about the only thing you cannot do. However, it will cater for the power system manager's needs.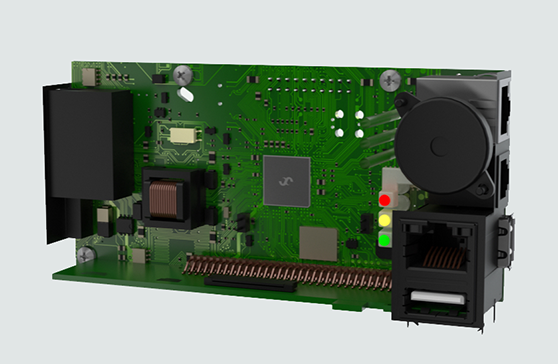 You will be well prepared for "the smarter and connected future" as the Smartpack2 Touch has the capacities needed to handle all that data that comes with it. Based on Linux operating system and with a high-capacity processor, this controller is faster and more capable than any of its kind. This, in combination with advanced software that is robust and feature-rich; you can safely welcome big data, smarter grids and Internet-of-Things.

Big data, smarter grids and infrastructure and Internet-Of-Things will fuel a continuously growing flow of data. This will continue to put pressure on the ability of the controller to manage larger systems, in a smarter way. The Smartpack2 Touch is prepared for this reality.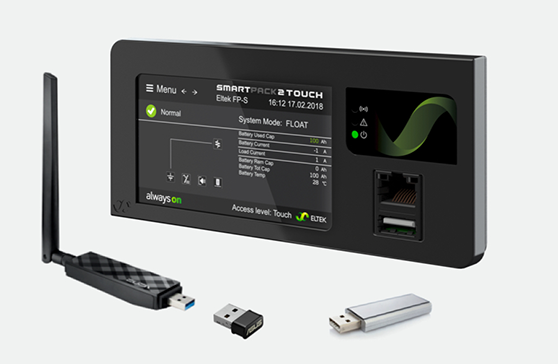 The Smartpack2 Touch handles both existing equipment and new equipment yet to be made, whether it is Eltek, or any other industry-standard equipment. It will keep tabs on the entire power site infrastructure, enabling you to monitor and manage equipment like smart batteries, energy meters, and cooling. It is the only controller you will need at site!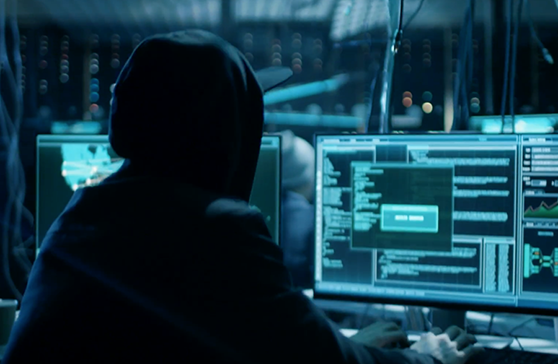 With Smartpack2 Touch you are both connected and safe. Cyber risk specialists have put the Smartpack2 Touch to the test and given it their highest security rating.

As society becomes more and more dependent on network technology, cyber security becomes an ever more pressing issue. In cooperation with cyber risk specialists Context, Eltek has put the Smartpack2 Touch through tough tests and has received Context' highest security rating. This is part of our commitment to quality!