Organisation
Field Service Engineer, Eltek Nordic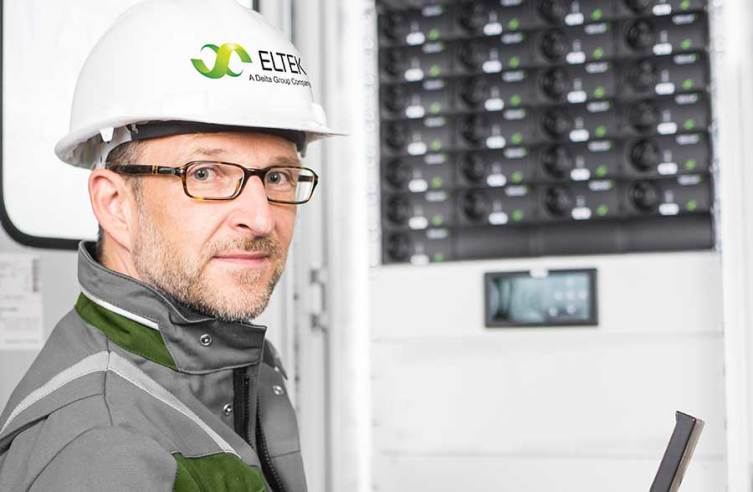 The field service engineer is the Eltek face towards our clients in regards to practical handling of our deliveries of products and systems at the customer place.
Responsibilities
Preparing for and carrying out installation, servicing and main-tenance of all systems and equipment delivered by Eltek.
Carrying out live working procedures
Completing service reports, other current forms and obliga-tions according to applicable procedure.
Providing 24/7 technical support and emergency service on rotation basis.
Answering the technical support phone/mail box during assigned schedule, responding to customers' issues on the phone and troubleshooting and/or researching technical issues through to resolution. Escalating critical issues or technical issues according to applicable procedures when unable to resolve. Loging all calls with detailed information according to procedure.
Providing on-site technical support and training at customer`s locations on installed system/products.
Qualifications
Norwegian group L certificate (Electrical installation).
Bachelor degree in Engineering, Electronics, Business or equivalent is preferred:
3-5 years experience as self-going service technician/engineer, within power electronic, UPS, electrical installation or similar technical fields.
Skills
Effective communication skills, both written and verbal, in Norwegian and English language.
Effective time management skills
Organizing skills
Analytical and troubleshooting skills.
Ability to identify, research and resolve issues
Sales-oriented interest and personality.
Ability to be certified for work off-shore
The position is located in Drammen. The position requires travelling to sites in Norway and abroad.

Questions about this position can be directed to:
Ulf Ellingsen, Sales Director Nordic
ulf.ellingsen@eltek.com
+47 906 54 960

Sven Danielsen, Service Manager
Sven.Danielsen@eltek.com
+47 916 23 556

How to apply
Please send your application to marianne.ringstad@eltek.com as soon as possible.
About Eltek
For more than 40 years, Eltek has been a front runner in the global power industry. Today, we are 2500 employees in 40 different offices around the world doing business in nearly 100 countries. Superior power conversion technology is our hallmark, and our ambition is to always set the standard in the industry.
We compete fiercely to win business and will always go that extra mile to meet the needs of our customers. As a truly multi-national company, we are sensitive and respectful of the differences in culture in the markets we operate, and throughout the global Eltek organization. Eltek is a Delta Group Company.
We are confident we have the power to convert the expertise and commitment of our people into great value for our customers, the company and our employees.
What about you?
Do you have the power?