Organisation
Sales Engineer (Egypt)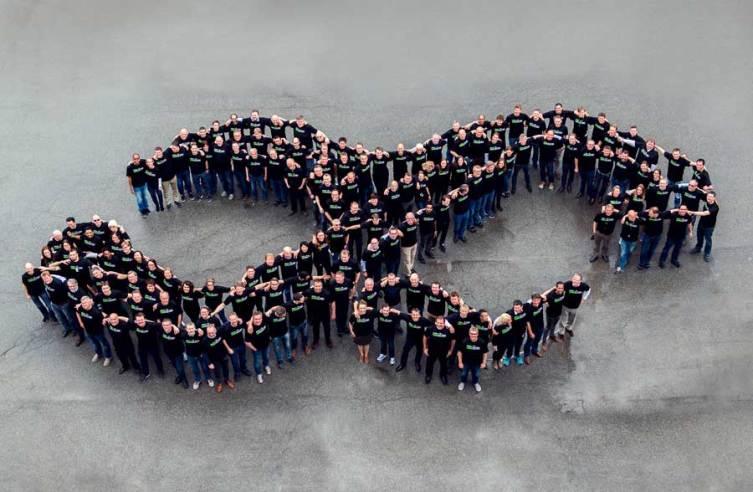 Superior power conversion technology is Eltek's hallmark, and the ambition is to always set the standard in the industry. We are searching for a Sales Engineer for our team in Egypt.
Main tasks and responsibilities
Will be Responsible about the sales for the industrial sector "Electricity companies, Oil & Gas and other non-telecom companies".
Meet or exceed territory financial objectives required in support of the Company's business plan.
Work with existing sales accounts and potential new customers in the assigned territory to increase market share and penetrate new markets/ applications with Eltek products. Focus should include company targeted customers and segments where possible.
Searching for new clients who could benefit from our products in designated region; Egypt, Libya, and Sudan.
Read and understand the data sheet of our products and competitors' products.
Study engineering specs for tenders and manufactures.
Develop and maintain distributors and representatives within established geographic and product/market parameters.
Work closely with Technical Team to ensure all offers reflect customer needs, are forecasted, competitively priced and are submitted on time.
Prepare sales forecasts as required by management.
Read and analyze tender conditions deeply, finding the right products for tender specs from our company portfolio.
Attend bid opening, technical argument and commercial negotiation.
Arrange SLA for the projects.
Offering after-sales support services
Support marketing by attending trade shows and conferences and other marketing Events.
Required professional and technical skills
The candidate should hold bachelor degree in Electrical power Engineering.
+ 3 years' experience in sales engineering position within the electrical power field.
Proficiency with Microsoft Office software products, (Word, Excel, PowerPoint and Visio).
Customer focused & good technical engineering skills
Personal skills
Strong communication skills, and demonstrated analytical skills.
Good appearance & highly presentation skills.
Fluent in English speaking & writing
Owner: Must
We offer
A growing and dynamic workspace with engaged and dedicated colleagues from all over the world. We offer a varied role with a lot of responsibility. With the right mindset, this role will challenge and allow you to keep developing your skills within this field. Eltek use a well proven technology that has been continuously updated and developed. Eltek take great pride in being a company that provide green power and contribute to reducing the environmental impact of our ever increasing energy usage.

Want to know more?
To apply, please contact: Rana.mossallam@eltek.com
We look forward to hearing from you!
About us
For nearly 50 years, Eltek has been a front runner in the global power industry. Today, Eltek has approximately 1000 employees around the world, and we sell our power supply and backup solutions to telecom and data center operators and infrastructure builders on all continents.
Eltek is a Delta Group Company. Delta Group is global leader in power electronics, industry- and building automation, and ICT and energy infrastructure, with revenue of USD 9.6 billion (2020).