Insight
A real and rewarding experience
Eltek's virtual reality showroom opens the door to the inside of our solutions.
Eltek's virtual showroom
It has always been Eltek's ambition to break ground and come up with new cost-efficient solutions. Marketing is no exception. The Eltek virtual reality showroom lets you experience our solutions as if you were there, in the same room. A digital, 3D representation of physical solutions lets you explore and understand everything from the big picture to the tiniest detail.
An emerging technology growing up
Virtual reality technology has been around since the late 1980s, but up until very recently had been confined mainly to academic research. However, with big leaps forward display technology and graphical processing, virtual reality is now emerging as the "next big thing" in the business world. The use of VR has already begun to affect the way people work, learn and play - and do marketing.

The typical industry applications for virtual reality are within training and education, design and construction – and marketing. These are all settings where the physical reality is complex, bulky, expensive, heavy and difficult to build and move around. The uniqueness of VR lies in its ability to create a perfect illusion in three dimensions, so that users can immerse themselves in a digital reality and feel they are actually present in the 3D rendered space – without time or space or cost restraints. All you need is a set of VR glasses and the appropriate software.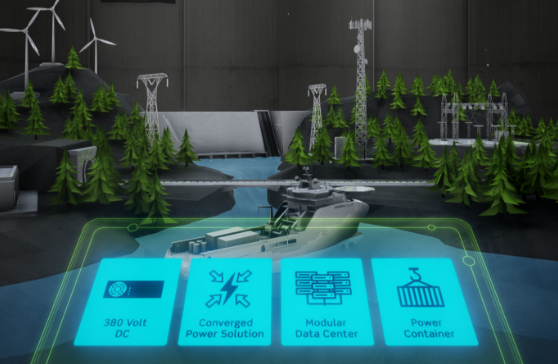 Eltek VR Showroom's experience loading space
The Eltek VR Showroom lets you explore various power solutions and try out different configurations – as if you were hands on.
A denser future
This is the story of my professional life. The future keeps on coming at us, spearheaded by a stream of buzzwords. Behind the words, reality follows suit. The buzz comes with a promise of new expectations and demands that have a profound effect on the world's communication infrastructure. What we see today, is a drive towards higher frequencies. Higher density, more radios out there, more micro, nano and pico cells. More and more equipment deployed in the network, closer and closer to the end user – all of which require power.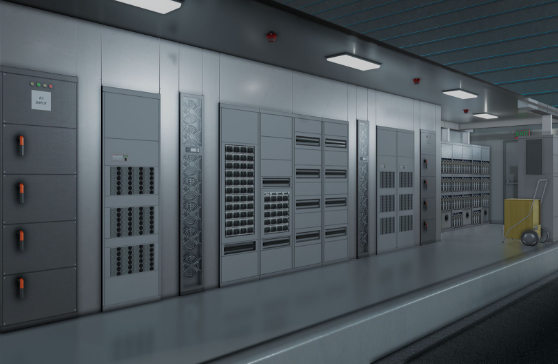 In Elteks VR experiences you can explore various power solutions and try out different configurations.
Redefining market
Effective marketing is all about engaging one's audience, breaking down complex ideas and solutions so they are quickly embraced, understood and accepted. In Eltek's VR showroom, you can explore the solutions and get a hands-on feeling and a very real visualization of the physical solution. You get the overview, and can focus in on the details. For the user, it provides the very best basis for making informed decisions. As a marketing tool, VR also excels with its flexibility and portability.

You can literally have a showroom in all corners of the world. No costly or time-consuming transportation, rigging or storage is needed, and you get a solution that is always up to date. It is truly a win-win, both in tradeshows and exhibitions, as well as in one-to-one settings.

Eltek started developing the VR Showroom in early 2017. Today, VR experiences are ready for many of Eltek's solutions, including High-Voltage DC power, data centers and hybrid.