Organisation
Smarter, greener quality technology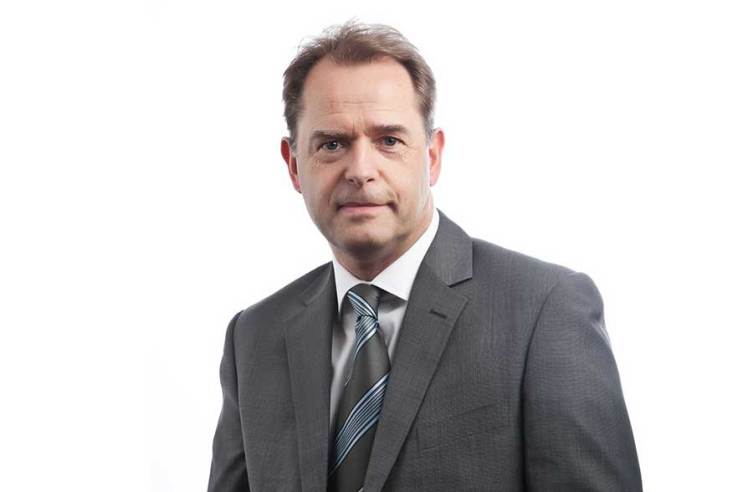 Frode Vågen, Chief Technology Officer
Quality has been part of Eltek's DNA since the company was established 50 years ago. Quality has also been part of Frode Vågen's job description from the day he joined Eltek, back in 1994. Now, after his appointment to Chief Technology Officer (CTO), the concept of quality has been even further expanded.
A quality career for a boring man
Frode's first role was "Quality Developer". He became Quality Manager at Eltek in 2001, and was named Chief Quality Officer in 2006, when Eltek had grown into a leading global telecom power player. And even now, after the promotion to CTO, quality remains a pillar in Frode's understanding of the world around him. In fact, it has become more prominent, with a wider meaning.
The traditional way of looking at quality, is to define it as the absence of surprise. Quality needs to be designed and implemented at every stage and every step of the way to a customer delivery, highly automated, well documented and with thoroughly tested routines. Quality is a process that produces the same result every time. No surprises. Frode has insisted he wants to be a boring man, one that hates surprises. "If a process is designed to produce rain, I am only happy when it rains" he says.
There is no better way to create a good relationship with customers than offering quality in people, products and processes
Frode Vågen, Chief Technology Officer
A softer experience
Not that many processes are designed to produce rain. In his new role as Chief Technology Officer, Frode is the top man of tech, responsible for R&D, the test labs and product management. As such, his focus is on processes that produce sunshine that puts a smile on the customers' faces. Frode explains:
"In today's digital world, everyone is a consumer. We may be professionals in an industrial environment while we are at work, but our smartphones are with us all the time, and as soon as we log out of our business sphere in the evening, we enter the private sphere. We work and play, and it is becoming harder and harder to tell the difference. This is why Industry products like ours are compared with consumer products when it comes to functionality, simplicity and aesthetics. Quality is what you experience while researching, installing, using and maintaining your solutions. Quality is ease of use, the usefulness and range of functions you can perform, in combination with reliability and sturdiness. That is why the design and user interface, i.e. the software part of our solutions, is becoming more and more the quality differentiator." He points to MSM – the Multisite Monitor – as an example of a software solution that offers advanced fleet management and optimization features, yet in a very simple and attractive user interface.
Quality is smart and green
Quality is something that is often taken for granted. And so it should be. But everyone also knows that behind good quality, lies hard work, attitude and commitment. However, there is always room for doing things better, faster and in particular, cheaper, with less use of materials. And equally important – any new product should be more efficient and leave a smaller and lighter environmental footprint. This means combining fairly simple, standard components in smart ways, to build smart, sophisticated solutions. "High quality has to be a top priority for any customer driven organization, and certainly is for us. Because there is no better way to create a good relationship with customers than offering quality in people, products and processes", says Frode Vågen.
Stronger together
For the past 7 years, Eltek has been a Delta Group company. Delta's Telecom Power Solutions business area and Eltek cooperate on product development, while continuing to be present in the market as two brands, predominantly Eltek in some markets and predominantly Delta in others. "With our joint resources and a common product development roadmap, we will be able to continue developing our offering, creating unique experiences for our customers. Satisfied customers are the ultimate proof of quality", says Frode Vågen.