Products
Compact DC Power System: Keeping Pace With the Times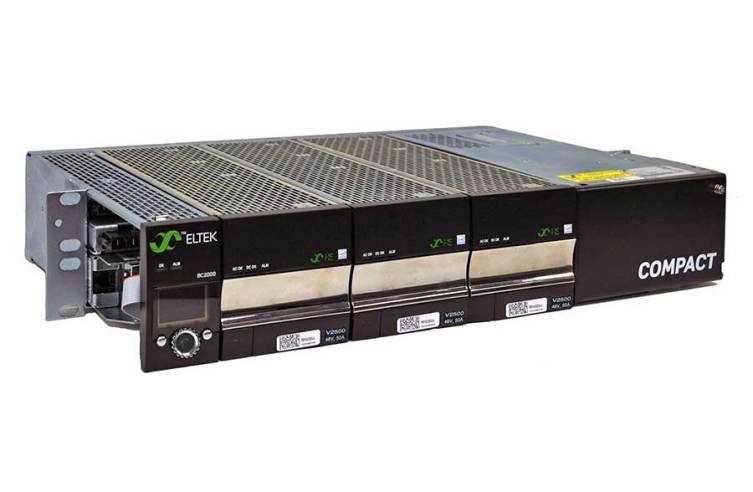 Imagine a person driving down the street in a vintage automobile drawing stares of envy and appreciation from everyone watching. Now, imagine a person walking down the street talking on a vintage cell phone. Most likely, they will draw stares of amazement and confusion rather than envy. The technology industry is known for very rapid change. A tech product is popular today and tomorrow it's gone – transformed by some new innovation.
But some technologies stand the test of time. Ethernet, for example, is more than 40 years old, gets better every year, and has no serious challengers.

At Eltek, we also have products that have stood the test of time, and one of those is the Compact DC Power System. Just like Ethernet, which has evolved from 10Mbps to 100Gbps, so too the Compact DC Power System has evolved – in this case becoming more power efficient.
History of a Great Product
The Compact DC Power System – or Compact System for short – was launched in 2004 and designed as a 2RU scalable and complete system for enterprise networks or remote terminals. Press articles at the time reported that the system offered expandability up to five rectifiers and energy savings due to its 92% power efficiency. At the time, this was a state of the art power efficiency and would only be surpassed by Eltek's own High Efficiency (HE) technology in the years to come.

Meanwhile, Eltek had embarked on its High Efficiency (HE) technology initiative creating a new family of rectifiers with reduced power conversion losses that were the lowest levels in the industry. This resulted in HE rectifiers boasting 96% power efficiency. The company soon became recognized by customers as the leader in cost-saving, green DC power technology for all applications.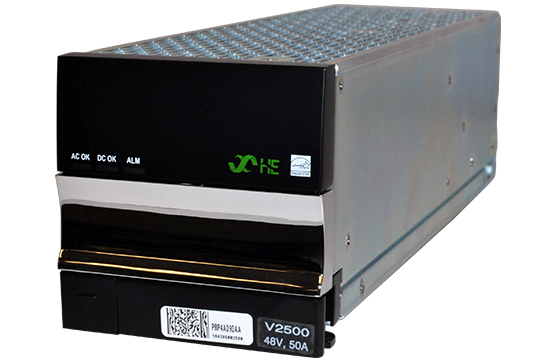 Future of the Compact System
Even with other HE options available, customers still love the features and the size of the Compact System. So, to ensure a long future life for the Compact System, Eltek has converted its full line of V-Series rectifiers over to HE technology. Customers can now choose rectifiers with a voltage input range of 90-264 VAC and an output currents ranging from 10A – 50A all capable of peak efficiency of 96%.

These rectifiers maintain the versatility, scalability, and "hot swap" capability of the original products to allow for optimal system design and cost-effective deployment—from initial install to future upgrades.

The 96% efficiency also results in lower heat output during power conversion, which reduces the cooling needed for the system and the energy required for that cooling. The rectifiers all feature full digital control with a simplified structure and intelligent monitoring. The higher efficiency and reduced cooling requirements add up to significant energy and cost savings.

Now that there are a full range of V-Series HE rectifiers, Eltek is discontinuing the V-Series non-HE rectifiers.
Conclusion
The Eltek Compact DC Power System is a customer favorite power system that is now evolved to take customer applications into a high-efficiency future. Add the cost-saving HE rectifiers to a power system with the 2RU height, high power levels, redundancy, control features and distribution that make it ideal for a wide range of enterprise and service provider and the result is a product that is set to continue to serve customers well into the future.
Why Is Compact System So Popular?
As its name suggests, the Compact System combined significant features and power levels for customers. Here are some of the features that makes the system so popular:
Flexible shelf configuration supporting 3,4 or 5 rectifiers
Full range of V-Series HE rectifiers offering up to 300A of power in a single system
System monitoring via BC controller
96% power conversion efficiency
Built-in, flexible power distribution
Support for 48V power
2RU-high power shelf
Hot-swappable
Connections and control for battery back up