In depth
Download our whitepaper on 380 Vdc powering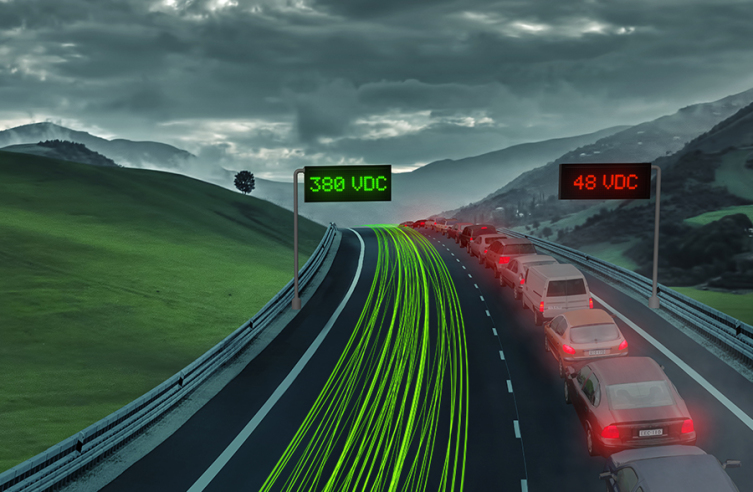 "A service provider's decision to move from 48V to 380V powering " - a whitepaper on the potential for cost saving, capacity increase changing the transportation voltage in a telecom central.
Abstract
The continuing evolution of servers and other information and communications technology (ICT) equipment has resulted in greatly improved capacity and performance. These advancements are accompanied by a significant increase in the power required to support a rack of ICT equipment, with projections of per-rack power requirements approaching 15kW or more.
This increasing power density represents a significant challenge for Level 3 Communications and many other service providers. Level 3 has come to the realization that this magnitude of power density cannot be practically achieved with its current 48V powering architecture at a great number of its gateway facilities. A new powering approach is required to extend the life of those facilities and infrastructure for the coming decades.
This paper will discuss the problem facing the company, its technical and economic assessments; and the laboratory and field experiences that resulted in its decision.
Authors: Eltek power experts Robert Ambriz and Michael Kania