Achievements
Delta sponsors scholarship at Swedish University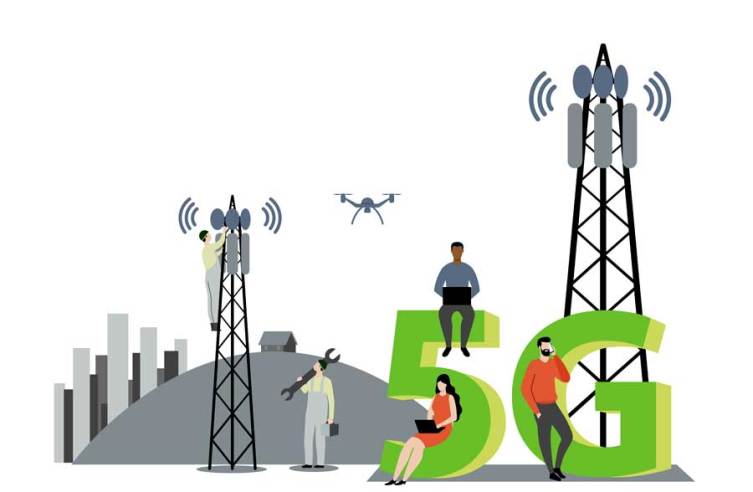 In cooperation with Chalmers University of Technology, Delta is offering a scholarship for the study of powering Edge networks.
Master thesis (30 or 60 credits) on "Service and power orchestration for Edge cloud services"
Edge networks bring cloud capabilities closer to where data are generated, supporting critical services like industrial robotics, connected vehicles, and augmented reality [1]. Edge networks are composed of Edge nodes equipped with several servers.
The number of Edge nodes will increase, consuming a significant amount of electric power. The Edge nodes are usually equipped with batteries and managed by a power orchestrator [2]. The power orchestrator interacts with the power grid operator for grid support services such as frequency stabilization and other demand/supply electric grid balancing services.
Cloud and power orchestrators need to negotiate/communicate so actions can be taken to ensure that Service Levels Agreements (SLA) [3] always are met. For example, suppose a node is disconnected from the grid (e.g., intentionally
activating a grid support service or unintentionally due to a grid power outage).
In that case, the services running on it might need to be migrated to offload the node and/or to increase battery backup time. Information from both power and service domains must be considered when deciding
where to relocate the service.
More specifically, the Master Thesis work consists of (to be adapted depending on the number of
credits and students):
Development and implementation of different policies in a large network so that the node can
be disconnected from the grid and run on battery as a part of a grid Frequency Containment
Reserve – Disturbance service [6];
Development and implementation of service placement and relocation policies in an existing
simulator written in Python;
The thesis work will be part of the activities in the EU project "Automation of Network Edge Infrastructure & Applications with Artificial Intelligence (ANIARA)" [4,5]. These activities involve several partners: Chalmers, Eltek, Ericsson, and RISE. The activities will be conducted either at Chalmers or at RISE in Luleå.
The thesis worker(s) will receive a scholarship from Eltek.
Academic Supervisor: Federico Tonini (tonini@chalmers.se)
Industrial Supervisors: Nils Backman (nils.backman@eltek.com) and Jonas Gustafsson (jonas.gustafsson@ri.se)
Examiner: Paolo Monti, (mpaolo@chalmers.se)

Founded in 1829, Chalmers University of Technology is recognized as one of Europe's top universities.
About the university
Chalmers University of Technology in Gothenburg conducts research and education in technology and natural sciences at a high international level. The university has 3100 employees and 10,000 students, and offers education in engineering, science, shipping and architecture.
To learn more, feel free to contact the academic supervisor for the study:
Federico Tonini, tonini@chalmers.se
References
[1] Shahzadi, et al. Multi-access Edge computing: open issues, challenges and future perspectives. J Cloud Comp 6, 30 (2017). https://doi.org/10.1186/s13677-017-0097-9
[2] Ian Marsh, et al. 2022. Evolving 5G: ANIARA, an Edge-cloud perspective. SNCNW 2022. Online: https://arxiv.org/pdf/2205.03098.pdf
[3] https://www.ericsson.com/en/blog/2022/5/Edge-computing-infrastructure-5-key-factors
[4] https://aniara.ai-net.tech/
[5] https://www.celticnext.eu/project-ai-net-aniara/
[6] https://www.svk.se/aktorsportalen/bidra-med-reserver/om-olika-reserver/fcr-d-upp/