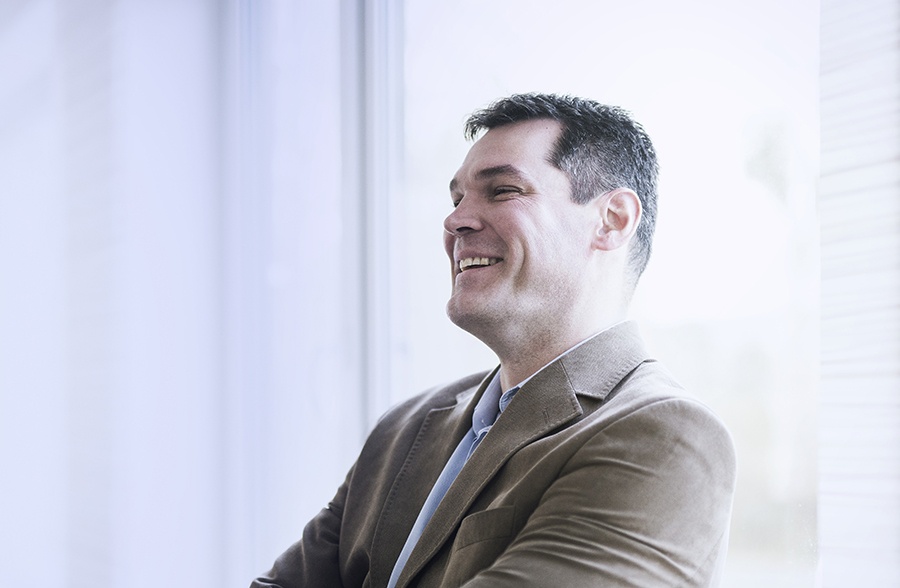 Mat Heneghan, Global Product Manager
In depth
The journey towards a modular and DC powered future has started
For nearly two decades, Mat has been a driving force behind product innovation at Eltek, combining deep expertise in electrical engineering with a clear understanding of customer needs and a practical application. He comments on the way forward for data centers and their power systems.
A few words about growth
Strong growth - no compromises. As the amount of data keeps on growing, so must data centers – in terms of capacity, reliability and efficiency. That's the opportunity and challenge for data center owners. The answer is partly revolution, mostly evolution. The revolution lies in introducing modularity, the evolution in gradually migrating from AC to DC.
Why modularity is so important
Modularity enables quicker and easier maintenance, resulting in the ability to replace a faulty part in minutes, and with no effect on the load capability. Today, a traditional repair cycle time can be days, including either reduced load capability or reduced resilience.

A further benefit of modularity is flexible upgrade paths. A modular power system can evolve as the load equipment evolves, while still keep the core power infrastructure.
From AC to AC and DC, to pure DC
The main arguments for DC technology in data centers are reliability and power availability (downtime in data centers is very costly and AC UPS's one of the most frequent culprits).
In addition, DC UPS's are generally smaller, have a better efficiency compared to AC UPS's in online mode. Off-line, or "eco-mode", often does not provide isolation between AC input and output, and therefore transients, ripple and noise pass through, which can potentially damage the IT equipment.
DC UPS's are also simpler to service and are more cost effective.
Data centers are more than servers
A smart way to start using DC power is for cooling and other auxiliary systems in the data center. This is a way to start saving and start getting experience with DC.
The challenges of replacing old with new
The building itself may be a significant challenge. It may have been designed and built around a traditional UPS power system infrastructure, resulting in inefficient use of space, with many separated or isolated rooms for switchgear, switchboards, UPS's, etc.
With a Converged Power Solution, there can be a reduction in the electrical infrastructure equipment and the power system can evolve alongside the evolution of the IT equipment, creating more cost effective use of building space.
Data centers and the environment
Obviously, increased data traffic and storage will lead to higher energy consumption.
However, modern DC technology will minimize the environmental effects by: reducing losses in energy transmission; intelligent cooling techniques and reuse of waste heat; high efficiency power conversion; reduced need for space, smaller buildings; efficient processing and intelligent evaluation of active traffic and load management.
This has always been Eltek's way: to have the highest levels of conversion efficiency for lowest use of electricity; the highest reliability for longer service life and less frequent replacement; to package maximum power into a minimum of space, and to integrate renewable energy generation directly into our power solutions.

It's good for the environment,
good for you and good for us