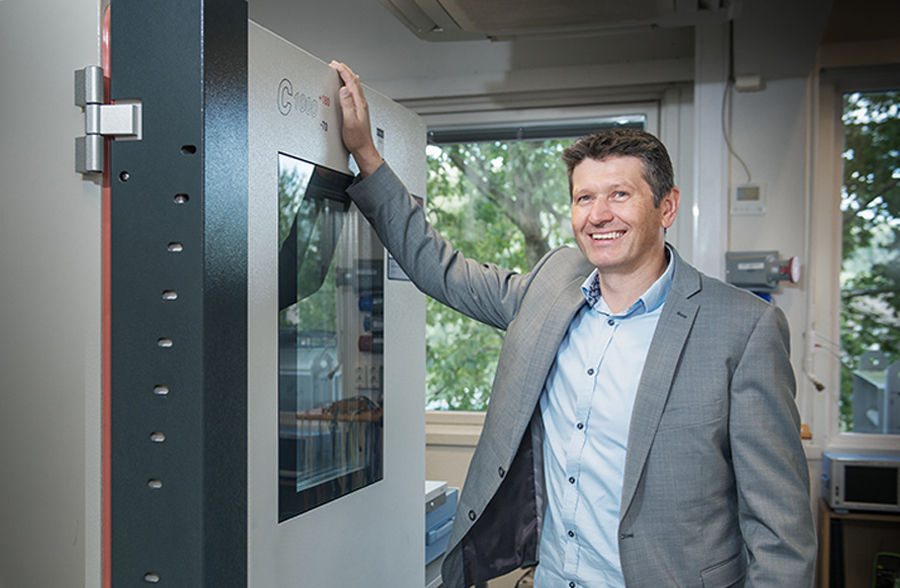 "We are committed to high quality. It is part of being a technology leader" says head of Certification & Validation at Eltek, Rolf Bårnes.
In depth
The heat is on - so we all can stay cool
There is more to a quality product than meets the eye. Our products are heated, frozen, shaken and stressed way beyond anything they will become subject to during normal operation.
Our promise to our customers is to offer technologically advanced products of the highest quality - and as a result, lower total cost of ownership. This quality is built in to every aspect of a product, and in many more ways than one would imagine.
Top quality is a bold promise. We go to extremes to make sure it is a promise we can stand behind. No product is relased that does not pass the acid tests of the Certification & Validation department.
Compliance is essential
Certification is all about making sure a product complies with rules and regulations and minimum requirements when it comes to temperature tolerance, hazard and integrity. It is important, it requires a systematic approach, well designed and documented procedures, and annual audits by a certification body - which in Eltek's case is UL. It is a must, everyone has it.
No product is relased that does not pass the 'torture' of the Certification and Validation department''
Rolf Bårnes, Certification Manager C&V
Validation makes the difference
While certification is all about making things right, validation is all about making the right things. Where suppliers differ, is in their approach to testing and validation beyond the standard requirements. At the Certification & Validation lab all kinds of stress are exerted on the products, way beyond anything they will meet during their operational life.
If products could speak, they would most probably call the validation lab "the torture chamber". Actually, there are several: rooms and cabinets and lab desks where external and internal conditions and parameters can be manipulated to create an extreme environment for validation testing. Some of the tests go on for weeks and months.
Validation is done both on prior to production start, and on prototypes from the production line to ensure top quality before mass production.
Some validation test examples
High temperature and operating bias: (operation in very warm temperature, while varying the voltage from high to low, and turning the equipment on and off during validation.)
Highly accelerated life testing (varying temperature from very high to very low, with vibration)
Very high and low temperature cycling, unpowered
Extreme power line disturbances
Higher quality = lower cost
Validation is an investment in quality
Rolf Bårnes, head of Certification & Validation, explains:
"We test our products under extreme conditions for a reason. Tough validation is an investment that protects our reputation as someone who delivers as promised. We know what our products stand for when it comes to their design, quality of components and engineering quality.
For our customers, high quality means reliability and lower cost of ownership. Extreme testing also helps us unveil any minor faults that could represent a problem further down the line, so that we can implement improvements across an entire product family."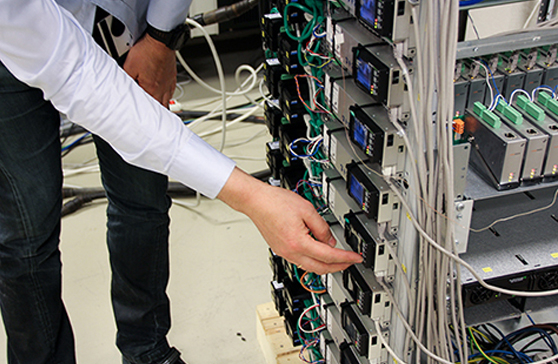 Validation is done both on prior to production start, and on prototypes from the production line to ensure top quality before mass production