Organisation
Design and take responsibility for technical solutions in R&D projects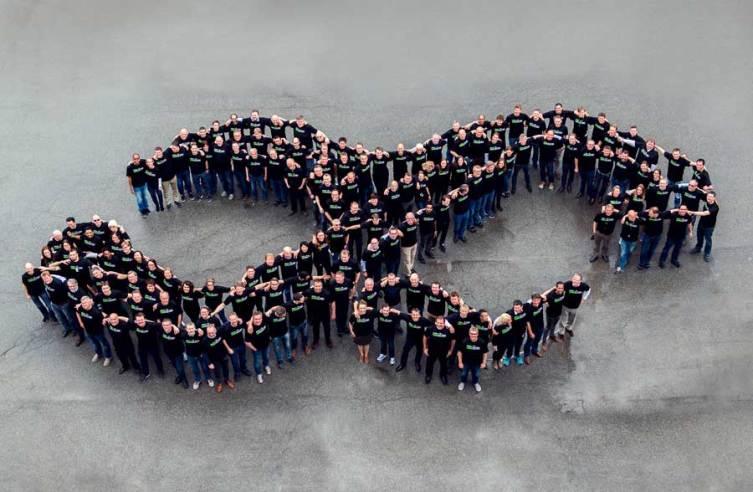 Superior power conversion technology is Eltek's hallmark, and the ambition is to always set the standard in the industry. We are searching for a R&D Engineer - Control Systems
Main tasks and responsibilities
Project management/Technical responsible in R&D projects run by the Control Systems department
Responsible for developing technical specifications for new products.
Electronic circuit design - uC, uP, power supply, analog and digital interfacing
Driver level software design
Assist in general maintenance of existing product - second source components, production and field issues
Some traveling to conferences, customers and production sites
Required professional and technical skills
Bachelor or Master of Science, Electrical engineering or other relevant education. Working experience may compensate for formal education
Desirable with 3+ years of relevant experience from similar or other relevant positions, but new educated requested to apply
Experienced in circuit design both analog and digital including uC and uP design
Experienced in design for EMC (circuit design and layout)
Knowledge in C and C++ for driver level programming is desired
Experienced in Project management.
Knowledge about applicable standards related to various approval levels (CE, UL, etc.)
Interest in Linux and Yocto as a tool for creating Linux distributions is beneficial
Experience in Power supply design is beneficial
Fluent in English and Norwegian, verbal and written
Personal skills
Analytical and structured
Good team player
Positive spirit and attitude
General interest in new technology
We offer
A growing and dynamic workspace with engaged and dedicated colleagues from all over the world. We offer a varied role with a lot of responsibility. With the right mindset, this role will challenge and allow you to keep developing your skills within this field. Eltek use a well proven technology that has been continuously updated and developed. Eltek take great pride in being a company that provide green power and contribute to reducing the environmental impact of our ever increasing energy usage

Want to know more?
To apply, please use FINN.NO:
https://www.finn.no/job/fulltime/ad.html?finnkode=279360904
We look forward to hearing from you!
About us
For nearly 50 years, Eltek has been a front runner in the global power industry. Today, Eltek has approximately 1000 employees around the world, and we sell our power supply and backup solutions to telecom and data center operators and infrastructure builders on all continents.
Eltek is a Delta Group Company. Delta Group is global leader in power electronics, industry- and building automation, and ICT and energy infrastructure, with revenue of USD 9.6 billion (2020).