Innovation
Rectifier and Inverter in one module
There used to be two worlds, - AC and DC; there used to be one type of converter for DC-based applications, and another for AC applications. There is now only one.
DC power and AC-UPS inside one module
The Rectiverter combines the functionality of a rectifier and an inverter in one, space-saving module for mixed AC and DC environments. This means it can be used as the only power module in systems that combine the functionality of a DC power system and an AC-UPS.
3 ports
The Rectiverter has three ports - one for AC input, one for AC output and one DC port that is bidirectional, i.e., used for both input and output of DC. This unique bidirectional capability enables a new architecture and internal flow of power inside the module.
It is a unique concept - the world's first 3-port power conversion module, of which one is bidirectional.
Erik Myhre, R&D Manager
The building block in modular systems
The Rectiverter module has the same dimensions and mechanical design as Eltek's other Flatpack2 modules, and it is the main building block of modular, hence scalable, systems. They are compatible with Eltek's current Smartpack controllers, which ensures sophisticated system control and monitoring functionality for optimized, secure, and uninterrupted operation.
How it works
During normal operation, the Rectiverter provides both AC and DC power with a total load of up to 2000W per module. The AC input is first rectified to an intermediate DC voltage, which feeds a built-in inverter stage for a perfect AC output wave form. A bidirectional DC/DC stage is connected between the intermediate DC voltage and the DC port of the module.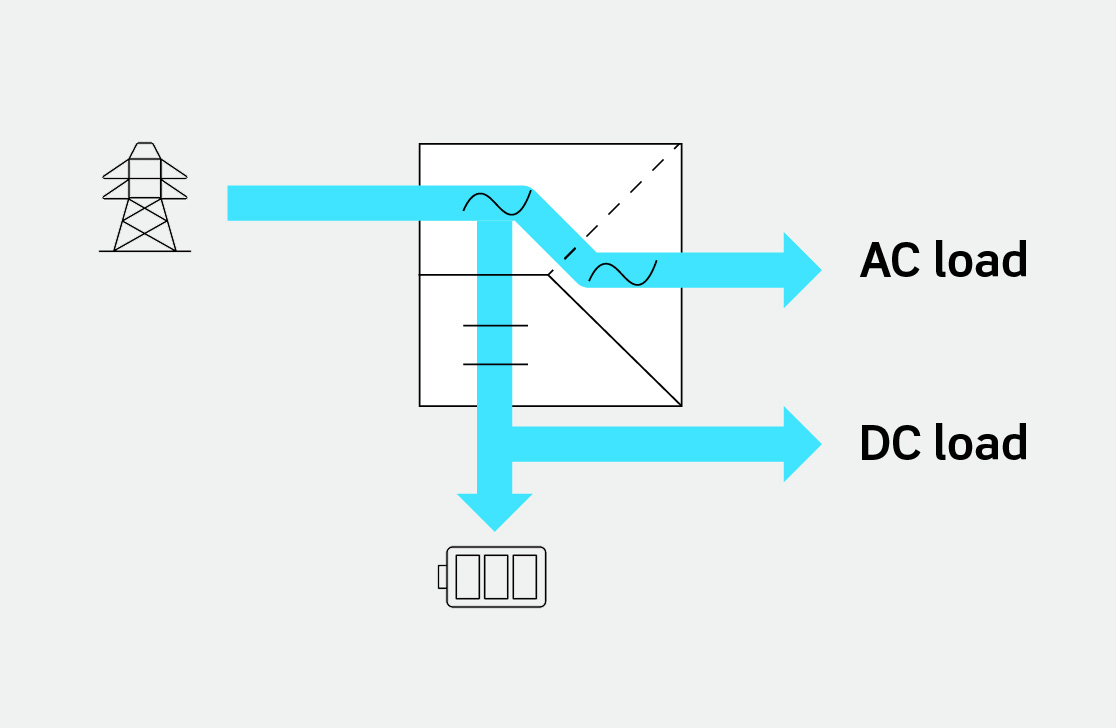 In normal operation, the Rectiverter's AC/DC stage will feed the DC load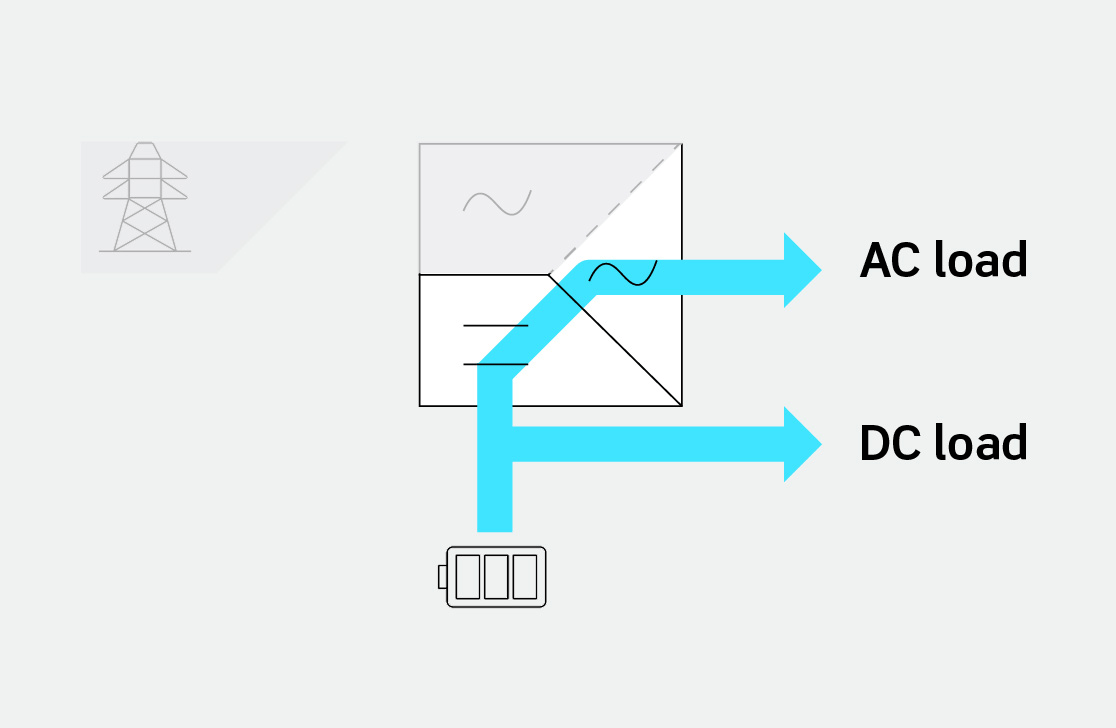 In case of AC (mains) failure, the DC flow is reversed from the batteries to feed the inverter for conversion to AC, and to take over the DC load. The transition from AC to DC feed is instantaneous and with no load disturbance.
During normal operation the DC/DC stage will feed energy to the DC port, charging the batteries with appropriate voltage and feeding the DC loads. In case of AC (mains) failure, the DC/DC stage energy flow will reverse, taking energy from the DC port, the batteries, to feed the inverter stage, for uninterrupted powering of the AC loads. The transition from AC to DC feed is instantaneous and with no load disturbance.
In solar systems, the Rectiverter will take excess solar energy from the DC port to feed the AC loads, hence reducing consumption from the mains. In this situation, the intermediate DC voltage in the module is fed simultaneously by both the rectified mains and the bidirectional DC/DC stage.
This automatic and seamless bi-directional capability is what sets the Rectiverter apart in technical terms. Functionally, its uniqueness is its ability to be a rectifier and an inverter in the same module, providing unprecedented flexibility in mixed AC and DC environments.
It reduces the amount of equipment and greatly simplifies the architecture – all ultimately reducing total cost of ownership.
In addition to being a combined AC UPS and DC power supply, the Rectiverter can also be used as a pure inverter (without any connection to AC mains). In this case, the Rectiverter system is connected to a DC power system, providing the backed-up energy for the AC loads.
Further, the Rectiverter can be used as a pure rectifier in systems without AC loads. These additional possibilities add to the tremendous flexibility of the Rectiverter.
Wide range of Rectiverter systems
Eltek offers a family of Rectiverter modules covering a wide range of input and output requirements. Modules are combined in predefined, yet scalable, Rectiverter-based systems that also include batteries, distribution, breakers, cabinets, racks, and other system components. It can be used with any Smartpack controller for sophisticated system control and monitoring functionality.
The family consist of 6 different modules today:
Rectiverter 115V/750VA, 48/600W
Rectiverter 115V/750VA, 110V/600W
Rectiverter 115V/750VA, 220V/600W
Rectiverter 230V/1500VA, 110V/1200W
Rectiverter 230V/1500VA, 220V/2000W
Rectiverter 230V/1500VA, 48V/1200W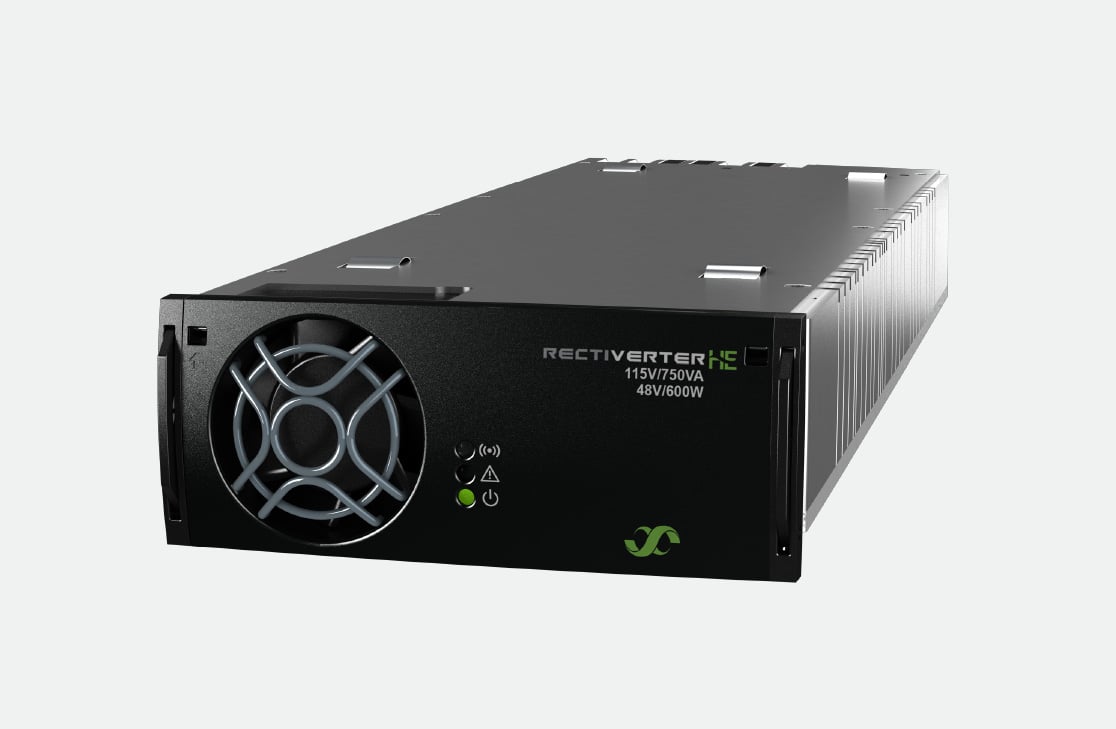 Rectiverter 115/750VA, 48V/600W build on HE technology
Rectiverter in telecom: One power system -
for both AC and DC
A Rectiverter system significantly reduces complexity and increases overview, control and reliability of AC and DC powered equipment in many telecom applications.
Most telecom installations have some sort of DC and AC supply with battery back-up. This is typically solved by separate DC systems and AC-UPS' or with inverter systems added to the DC system, with separate controllers and controller interfaces.
Both solutions are costly in initial investment as well as during operation and service.
In Rectiverter-based systems, both AC and DC are available from one system, monitored and controlled via one controller and management system, requiring a lot less space and providing a more reliable supply of power to the mission critical equipment.
The Rectiverter also fits in well in applications like Remote Radio Heads (using AC to feed the antennas) or in solar hybrid solutions with AC load requirements.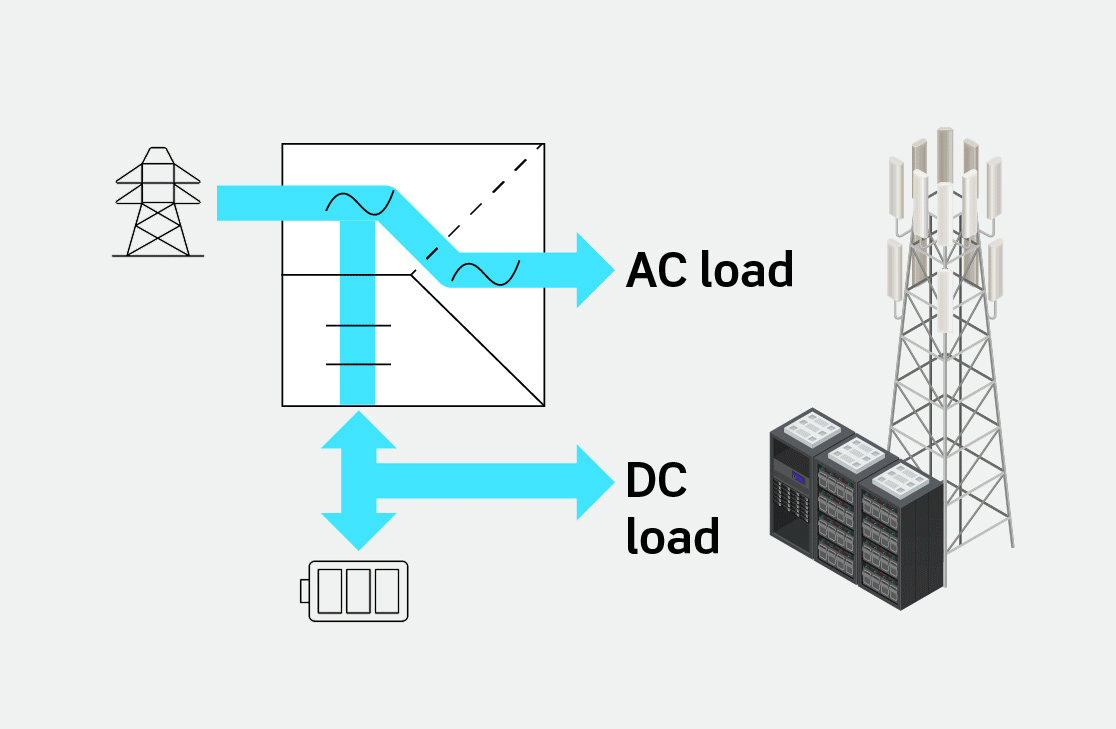 Standard Telecom Application
Rectiverter used in a standard telecom application. Power and backup is provided for both AC and DC simultaneously.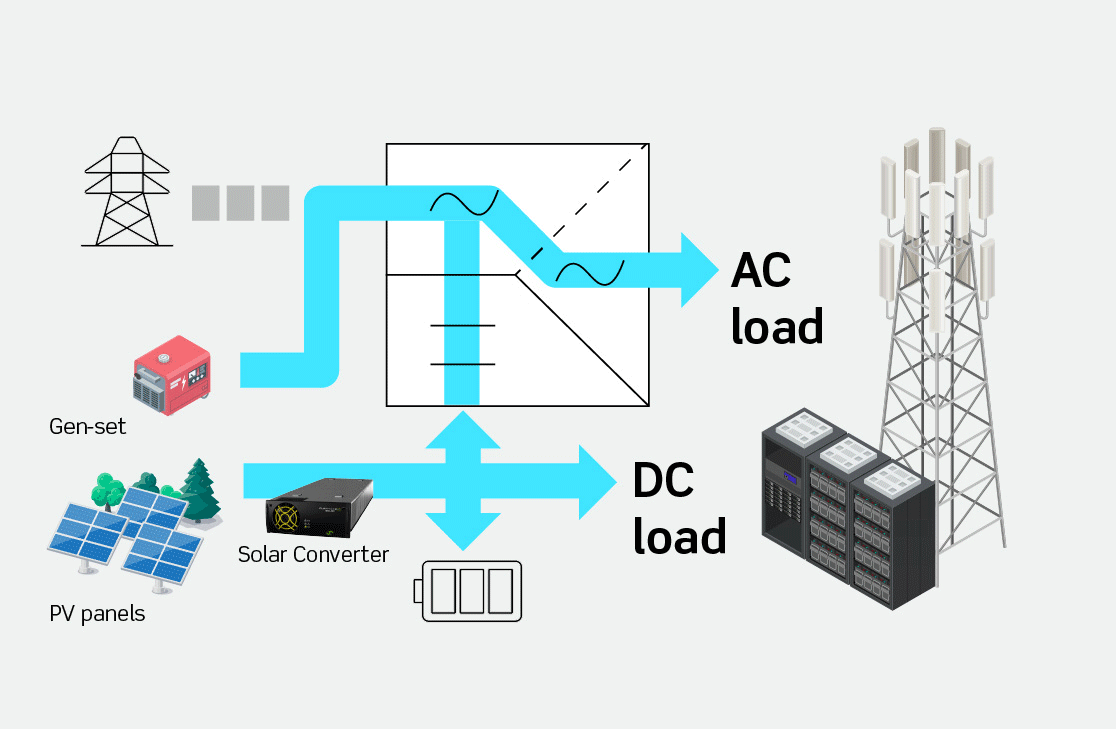 Hybrid Telecom Application
Rectiverter used in a hybrid telecom site where the Eltek's solar converter adds power feed for AC loads, DC loads and batteries.
Rectiverter in Datacenters
The Rectiverter is great news for "edge" datacenters and 5G networks. "Edge" data centers are relatively small, self-contained installations that will play an important role in the rollout of true high-speed 5G telecom networks, where more power-hungry radios and antennas will be deployed closer to the end user, and where AC-fed servers will co-exist with 48Vdc 5G telecom equipment.
In such combined AC and DC environments, the Rectiverter concept -
AC and DC output from the same unit - fits hand in glove.
The data center is a complex environment, relying on a stable supply of power to critical applications. The Rectiverter significantly reduces complexity and increases overview, control and reliability of AC and DC powered equipment – in a minimum of space.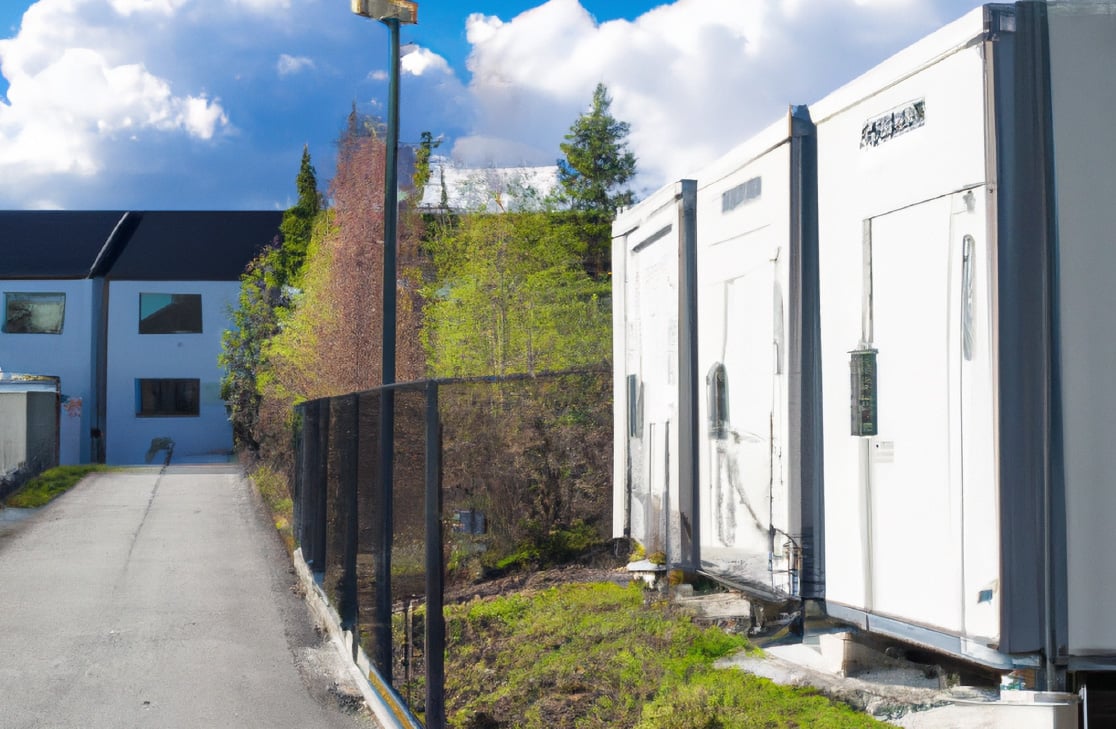 Rectiverter in Railway & Metro
Rail infrastructure is an environment with a wide and varied mix of rail traffic and auxiliary systems running on AC and DC, for instance emergency lighting in tunnels, public announcement systems, information systems, and more. The Rectiverter increases overview and flexibility, by reducing complexity across the rail infrastructure.

Rectiverter in Power Utilities
Rectiverter solutions reduce complexity and save space by providing AC and DC for applications within automation, communication, switch-gear control, safety and emergency, and power plant control.
Rectiverter in Marine & Offshore
Rectiverter solutions will save space, increase stability and serviceability of equipment and applications on board ships and offshore installation.
Ready for a smarter future
The ability to change the direction of the flow of power is an important requirement for a future where energy is used more sustainably. The bidirectional power flow technology points towards a smarter future where energy flow can be optimized and energy stored and used how and when it is needed.
At Eltek, we see ourselves as a leader in power technology, always pushing the limits of technology further. The Rectiverter is an example of this commitment.