Reflections
Riding the waves of technology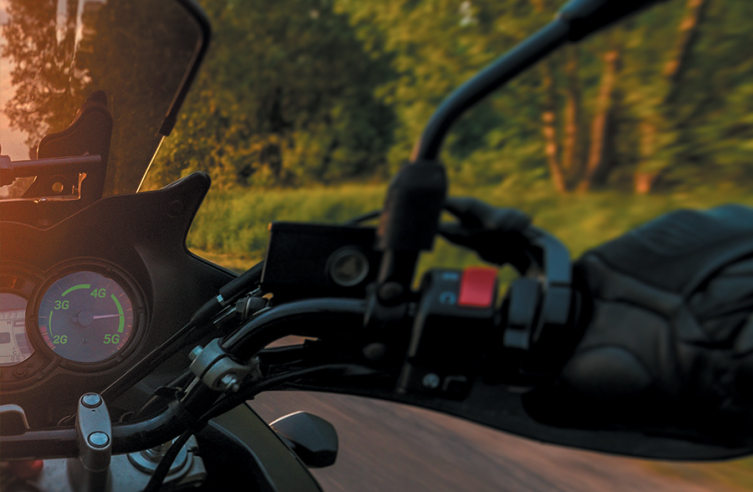 From his vantage point near Frankfurt, Volker Rossman has an excellent overview of the technology trends that sweep the networked world and its markets – including the power market.
Volker is, among many other things, a keen motorcyclist, proud owner and driver of a classic beauty, a Suzuki DL 1000 from 2001. Had it been possible, he would gladly have granted us our wish for a ride through the woody countryside south of Frankfurt, where he was born and bred. As it is, we have to settle for an imaginary ride across some of the current tech trends that impact the power market today, and that will do so even more tomorrow.

Our guide could hardly be more qualified. Volker Rossmann is Eltek's Managing Director for South-Europe, and Country Manager in Germany. During his 25 years in the power business, he has seen numerous trends come, mature and subside.

In his time, GSM was introduced, became 2G, then 3G and 4G - and now all the buzz is on 5G. Well, not all, there is plenty left over for Internet-of-Things, Industry 4.0 and new levels of automation and robotization, self-driving cars, smart grids, new battery technologies, bigger and bigger data centers, and ever smarter and more powerful devices, formerly called telephones, demanding more advanced services online, on-time, all of the time – ultimately driving the need for more and reliable power. So let us hear what Volker has to say: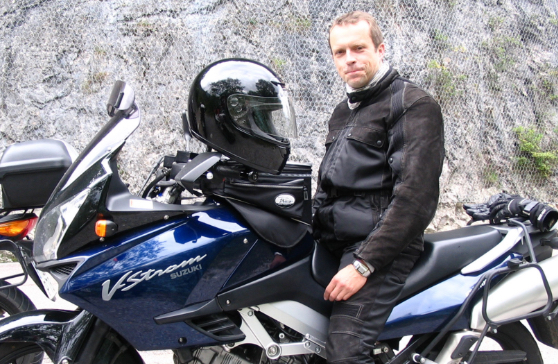 Smarter solutions, modular solutions that are easily managed, maintained and expanded, will win over the less flexible.
Volker Rossmann
A denser future
This is the story of my professional life. The future keeps on coming at us, spearheaded by a stream of buzzwords. Behind the words, reality follows suit. The buzz comes with a promise of new expectations and demands that have a profound effect on the world's communication infrastructure. What we see today, is a drive towards higher frequencies. Higher density, more radios out there, more micro, nano and pico cells. More and more equipment deployed in the network, closer and closer to the end user – all of which require power.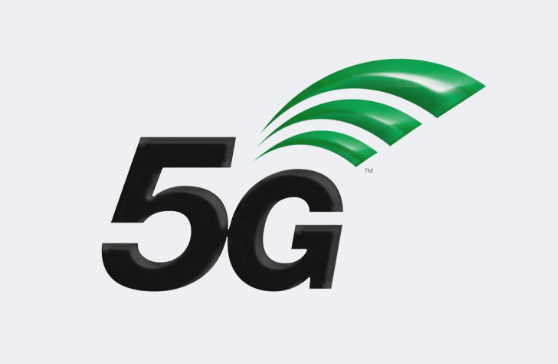 5G (5th-Generation Wireless Systems) is the next generation of mobile internet connectivity. 5G will offer connections that are way faster than current connections. It provides for speeds up to 20 gigabits per second. This big leap in capacity will enable the cloud to handle most of the data processing. 5G performance provide high data rates, reduced latency, energy saving, cost reduction, higher system capacity and massive device connectivity. The development of 5G is being led by some of the world's leading telecom companies. Worldwide commercial launch is expected in 2020.
5G and active antennas
5G is underway, but still a little way away from roll-out. However, there is an ongoing evolution, and some operators are currently offering 4.5G services. There is extensive 5G testing going on, and sooner rather than later, roll-out will start. To begin with probably in Japan, Korea and USA, then the more advanced European countries, before spreading all over in the following few years.

For the larger "macro base-stations", 5G will bring with it a proliferation of more advanced active antennas. These are antennas that include radio equipment to allow more efficient contact with devices, but they are also significantly more power hungry than previous generations.
Data center/telecom convergence
The traditional telecom traffic is becoming a smaller and smaller portion of total network traffic, whereas there seems to be no end to the hunger for data traffic capacity. This has given birth to the so-called CORD concept: Central Office Re-architectured as Data centers, embraced by the industry as a smart route for operators to maximize returns on former investments by transforming central office installations into full-fledged data centers.

With CORD®, the operator moves from application and service specific hardware to a more standardized hardware where the different applications and services are defined by software. The software can be changed to provide different applications as needed by the business. This brings data center economics and cloud flexibility to telecom central offices, and makes operators much more agile and able to deploy new services faster and more cost effectively.

The downside for the operators, and upside for the likes of Eltek, is that this kind of installations have a higher density and requires a lot more power and new power architectures have to be developed.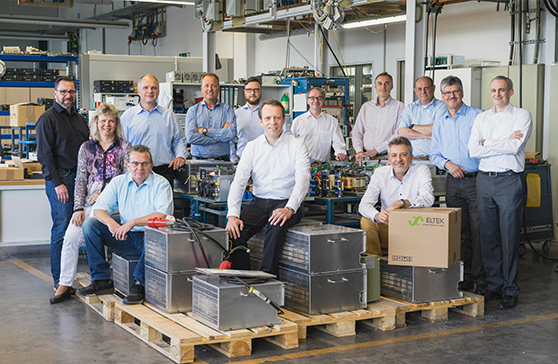 Volker and his team at Eltek Germany
Battery bonanza
As traffic increases and cloud storage capacity expands to unprecedented dimensions, backup requirements will increase correspondingly. Space-saving lithium batteries are already replacing traditional and more bulky types, and battery technology will continue to move forward. Ultimately, a breakthrough in battery technology and energy storage capacity may profoundly change the global network infrastructure, bearing in mind the space requirements, cost and environmental factors associated with batteries. However, the breakthrough seems to be a bit further down the road. In the meantime, ever better and more efficient battery and storage management systems will play an important role and represent a great opportunity.
While power density and efficiency are approaching the theoretical maximum, there is still room for improvement on the functional level.
Volker Rossmann
Solutions will sell
While power density and efficiency are approaching the theoretical maximum, there is still room for improvement on the functional level. Our breakthrough Rectiverter is an example where we have been able to combine the function of several modules into one. It expands the range of tasks a power module can perform. But it is first and foremost on the system and solution level that the potential is highest. Smarter solutions, modular solutions that are easily managed, maintained and expanded, will win over the less flexible. I think we will also see a more pronounced demand for standardized solutions, that at the same time offer the flexibility to customize solutions in simple and efficient ways.
OPEX and CAPEX will never go out of fashion
In line with the focus on solutions, we will also see a move towards more one-stop-shopping, with suppliers becoming solution providers and partners more than vendors of equipment. The large corporations will to an increasing extent seek to standardize their solutions pan-Europe, because it will make things simpler. And they are perfectly happy to get their solutions from one hand, as long as they are convinced that it will reduce Opex and Capex or simply the total cost of ownership.
More power, more advanced power
All this is of course good news for anyone in power. We may not know exactly what the future will look like, but we know for sure that it will require more power. That is why it is so reassuring to be part of a company that invests in R&D. When it comes to power, it needs to keep up with the development pace of other equipment. Technological leadership has been a recipe for success in the past, and it will continue to be so.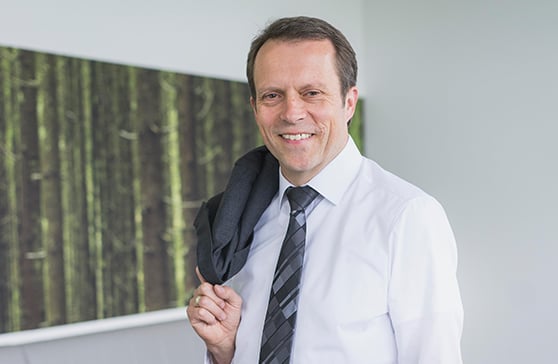 About Volker Rossmann
55 years and still learning
Married, two grown-up children
Lives near Frankfurt, Germany
Has been head of Eltek in Germany since Voigt & Haeffner was acquired in 2003
Has held several regional sales positions in the EMEA region
Hobbies include Scuba-diving, books and beer
Passion: Suzuki DL 1000 from 2001
Motto: Let´s try to make things happen