Market
Telefonica and Eltek work together for power transformation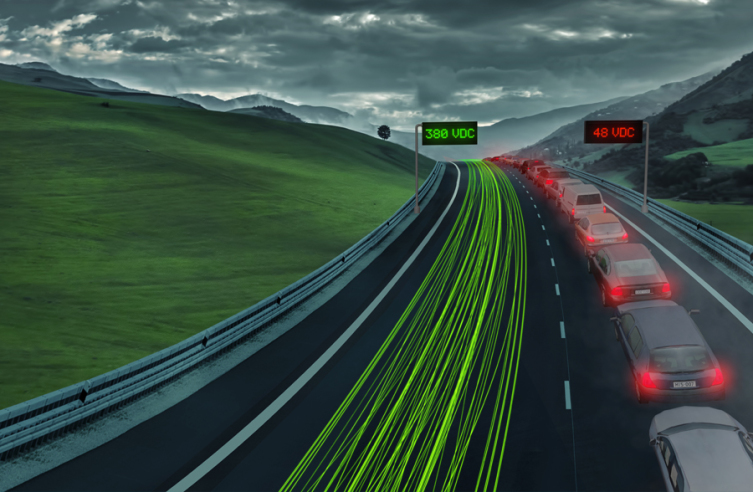 Telefonica aims for innovative solutions at its Central Office sites. Eltek's 380Vdc Converged Power Solution (CPS) has made it possible to meet the need for higher energy density and less space required by new network technologies in the Centrals.
Telefonica is one of the world's telecom giants, with operations in 12 countries and nearly 350 million subscribers. They face a well-known challenge for telecom operators: How to keep infrastructure capacity up with the explosive growth in data traffic, and more specifically, how to increase the capacity of existing facilities where there just is not room for more traditional 48Vdc power installations, AC powered equipment, battery banks and cable ducts.
"This installation is a prime example of how a CPS can help customers transform a traditional telecom central office to an efficient, modern data center for both DC and AC loads."
Enrique Timor, Key Account Manager, Eltek
Eltek's CPS offers a way out of this deadlock situation. By introducing 380Vdc power transfer instead of 230Vac or 48Vdc, one can transfer significantly more power through the same cable, or the same amount of power through a significantly smaller cable, eliminating cable congestion and transfer bottlenecks in central offices. In addition, the fact that CPS can feed a mix of loads at 48Vdc and 230Vac in a single architecture, was particularly appealing to Telefonica. Carlos Chaparro of Telefonica Global involved in updating of the Toberin Switch in Bogotá in Colombia, explains: "The Toberin Switch needed to meet the demand for increased capacity as we continue to decentralise the network core. Telefonica seeks a new solution that meets the need within the same limited space, transforming the site so that it meets the demands of tomorrow, providing both capacity and flexibility. Eltek's CPS fits that bill and combines substantial capacity increase in a very compact package, high reliability and redundancy, with super flexibility and control".
The CPS at Toberin is designed for supplying power to a total load of 800kW at 380Vdc, with final conversions to 48Vdc and 230Vac, utilising N+N redundancy to supply both telecom and IT loads (with power solutions up to 1MW available). Customer equipment, conversion racks and batteries are distributed on different floors: batteries and the CPS racks on the ground floor, and the loads on upper floors (2nd, 3rd and 4th), connected by the existing cabling optimised for 380Vdc. Currently, the solution is operating at around 40% of its maximum capacity with plenty of room to grow according to the increase in power demand at the load floors, just by installing additional DC/DC cabinets and more batteries as necessary.
"This installation is a prime example of how a CPS can help customers transform a traditional telecom central office to an efficient, modern data center for both DC and AC loads", says Enrique Timor, Eltek's key account manager for Telefonica. – This achieves a 6% reduction in CapEx compared to the 48Vdc solution due to substantial savings in copper and footprint. In addition, there is improved manageability, reduction of labour cost due to simpler installation and capacity increase.
Telefonica Toblerine, Bogota: Savings, CPS vs typical telecom solution
The Toberin site is not the only CORD (Central Office Re-architected to Datacenter) project run by Telefonica and involving Eltek. In a German datacenter, a similar upgrade has been made, although not quite as fundamental as the one in Colombia. There, the project was more a pilot for renewing existing power technology during operation in a datacenter with the aim of increasing its power capacity while reducing energy consumption and providing flexibility. Eltek's CPS replaced an existing UPS and 48Vdc system for a single solution for feeding loads at 48Vdc and 230Vac. As part of the trial, high-temperature batteries were also installed, allowing a higher room temperature and hence, amplifying the overall energy savings.
The resulting benefits included up to 9% higher overall efficiency of the CPS system compared to the existing UPS and 48Vdc system. Moreover, the CPS configuration is about 20% cheaper than a conventional UPS together with a 48Vdc system solution. Simplified design freed up floor space, and the installation is future proof for all server voltages (AC and DC).
There is now one centralised battery installation for all loads, with high temperature battery technology that saves cooling energy.
In addition to the two sites mentioned, there is an ongoing site in Essen (Germany), where another Eltek CPS will be installed in 2021. Both, Eltek and Telefonica hope that this will be another example of power transformation and cost savings, not only in the overall energy consumption of the site, but also in the amount of copper and footprint required for meeting the new power demands, making the existing network overall, more efficient and future proof.