Products
Retrofit controller – future fit power
It is a simple idea with tremendous effect: Replace your old first-generation Smartpack controller with the Smartpack R to make your power system ready for a high-speed, high-capacity and connected world.
Retrofit for a connected tomorrow
This retrofit will bring your existing power system in line with current requirements, prolong its lifetime and thereby reduce both the life time operating costs and the need for new investments in power. It is like equipping your power system with a new brain – only with no pain or associated headache.
The Smartpack R is a replacement for the first generation, Smartpack 1, controllers, manufactured and sold between 2005 to 2014. It has the same form factor, i.e. the same dimensions and connections as the original Smartpack 1, and is fully backwards compatible.

This is what you get with the Smartpack R, compared to the original Smartpack 1: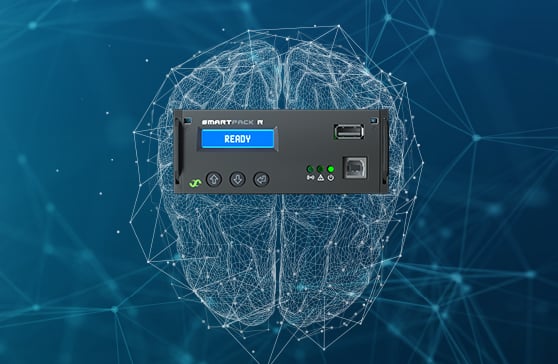 New functionality and possibilities
The Smartpack R looks similar and can do the same as the Smartpack 1 it replaces – only so much more.

The smart functions and flexibility built into both hardware and software include:
the ability to set up virtually unlimited number of logs
set up and monitor smart alarms
make use of smart algorithms to predict and plan how to avoid future problems
monitor and reduce power consumption
retrieve, store and access the "big data" of the modern networked world
control industry standard 3rd party equipment
control your entire fleet of power installations
Increased network capacity with the highest level of security
The Smartpack R comes with a cabled ethernet connection by default, with all new TCP/IP capabilities including IPv6, and the highest security level, certified by third party network security specialists. It is prepared for the networked world.
Fully encrypted protocols
It comes with the newest versions of communication protocols, fully encrypted, (SNMPv3, Eltek's rich Branch 10) and is capable of transporting and handling massive amounts of data and content. RADIUS software provides single sign-on functionality, to make login on numerous controllers fast and safe.
Advanced application and file handling
The Smartpack R runs on hardware-independent, open source software, which includes the Linux operating system. This allows local storage of massive amounts of data and the flexibility that a modern file system provides.


Connectivity
When it comes to monitoring and control, you can connect with any 3rd party equipment like smart batteries and other smart devices running industry standard protocols.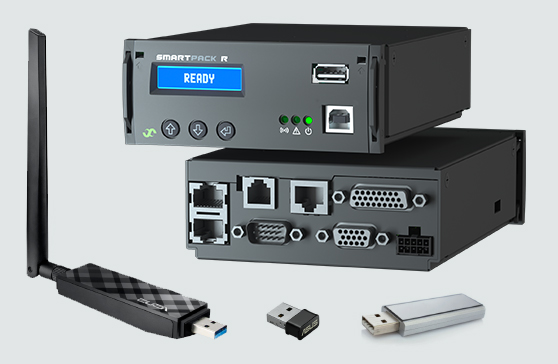 Backwards compatibility
Full backwards compatibility is maintained through the continued use of the eNexus power system model and fully compatible connection back panels.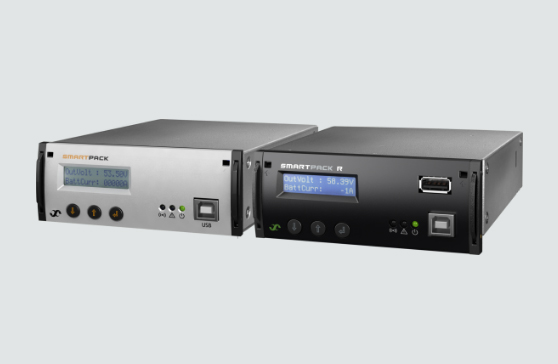 Simple operation
The controller is managed from a computer or smartphone through a web-based interface, which is responsive and will adapt to any screen size, typically a PC, or a mobile phone. It is graphical and user friendly, based on HTML5, and makes monitoring and control of one or many controllers simple and efficient.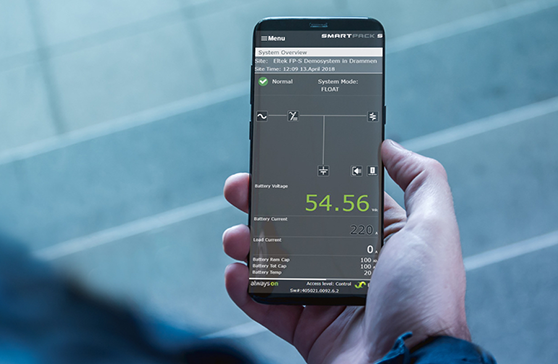 Ready for advanced monitoring and expansion
The Smartpack R is based on the open source Linux operating system and has a high-capacity processor at its core. In combination with advanced software that is robust and feature-rich, this makes the Smartpack R capable of handling both advanced and very complex monitoring tasks.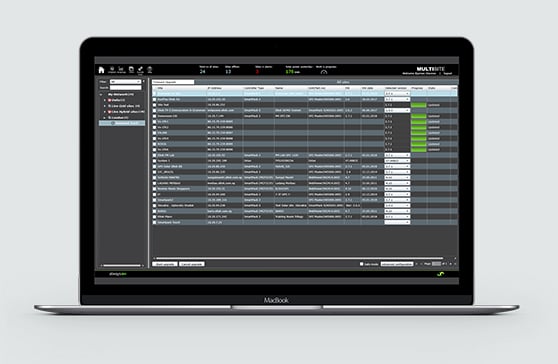 Ready for MultiSite Monitor
By adding the multisite monitor software, you can connect your system with an entire network of connected sites. This takes the benefits of monitoring and optimization to a new level.
If you add the Multisite Monitor software, you can control your entire fleet of systems in the same simple and efficient way.
Bjarne Stavnes
The MultiSite Monitor is an efficient headache remedy for power system operators and owners. It lets you see all your networks as one system, and gives you the ability to handle both urgent alarms as well as issues that cause poor performance. You can monitor and optimize the energy performance and battery status, set and modify configurations and distribute firmware updates.

With MultiSite Monitor, you can increase energy output and realize great savings on reduced maintenance and site visits. It changes your approach, from reactive to proactive. You can discover issues before they become a problem, and implement one and the same fix or tweak across your entire network. Battery life is prolonged, and it is easier to plan for services and replacements.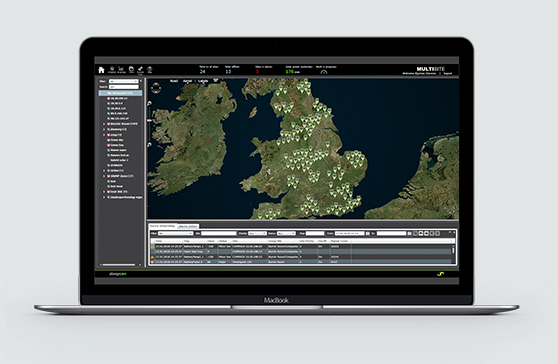 Opens up for unlimited system expansion
Whereas the flexibility of a system equipped with the original Smartpack 1 controller was limited to adding more rectifiers, the Smartpack R controller lets you add Eltek Rectiverters, solar chargers and 3rd party industry-standard equipment like smart batteries.

The combination of new, flexible and feature-rich software and new connectors makes this possible. The Smartpack R, while retaining its original connectors, has a number of new ports for connecting equipment, complete with drivers and other associated software.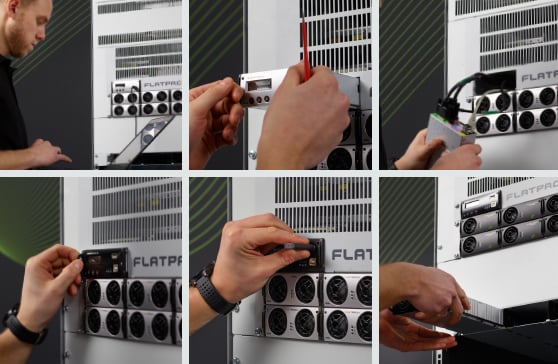 Replace your old Smartpack in 5 simple steps
The Smartpack R is designed to be quick and easy to install and configure, making it simple for you to upgrade and extend the lifetime of your old power systems.


First copy the old configuration file to your laptop.
Then slide your old Smartpack controller out of your power system.
Unplug it.
Then plug in the new Smartpack R, and slide it into your system.
Now you simply copy the old configuration data back to the controller, and you're good to go.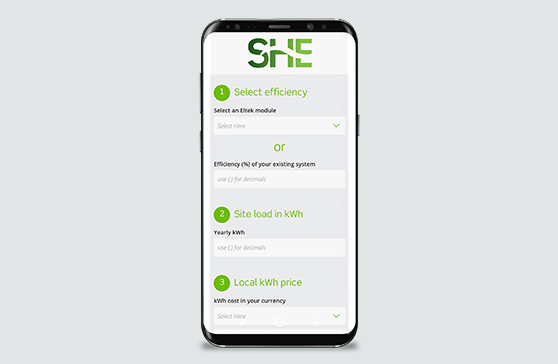 The more you retrofit, the more future-fit you get!
The coming of the Smartpack R is a perfect opportunity to review your older systems. If they are still based on Flatpack 1 rectifiers, there is a lot to be gained by replacing them with super high efficiency Flatpack 2 SHE rectifiers – or Rectiverter - the world's first bidirectional power module.
Great savings potential with Flatpack2 SHE
Flatpack2 SHE is the coolest conversion module ever – reducing wasted energy and heat dissipation to a minimum. The savings effect and impact– in terms of reduced energy usage, environmental footprint and OPEX – depends on the number of modules replaced, their age and performance – and for new systems –the efficiency and reliability of alternative options. With efficiency in the "super high" region, the Flatpack2 SHE is the coolest conversion module ever – reducing wasted energy and heat by 50%.

More details at eltek.com/she and eltek.com/rectiverter
close
SHE
result image
Your annual savings potential is
How many sites do you have?
Your annual savings potential is
All figures is based on peak performance load
Source Blueskymodel Environmental Protection Agency (EPA) estimated one kilowatt-hour produces 1.52 pounds (0,689 kg) of carbon dioxide (excluding line-losses).
Key Features
Ready for 5G
Advanced site and fleet monitoring
Handles smart 3rd party equipment
Fully backwards compatible
Controlling the future
The capacities of the Smartpack R make it a controller for a connected and smarter world, where big data, smarter grids and infrastructure and Internet-Of-Things will fuel a continuously growing flow of data. – This will continue to put pressure on the ability of the controller to manage larger systems, in a smarter way. The Smartpack R is prepared for this reality.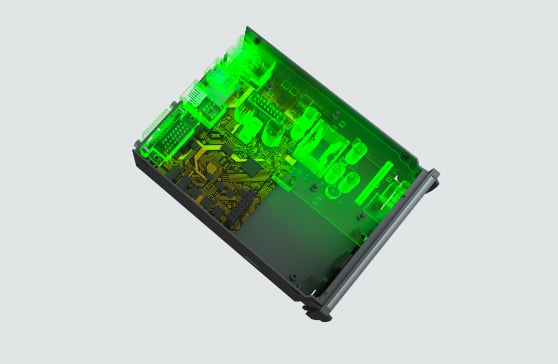 It is based on the open source Linux operating system and has a high-capacity processor at its core, in combination with advanced software that is robust and feature-rich. Combined with the ability to handle both existing equipment and new equipment yet to be made, whether it is Eltek, Delta or any other industry-standard equipment, this makes the Smartpack R a future-proof solution. It is the only controller you will need at site.
Designed for the future
Comparing the Smartpack R with a smartphone is not entirely far-fetched. It offers a unique user experience. You can point, click and drag much in the same way you operate a phone. It is accessible via Ethernet, and it will responsively adapt and display the same image on a remote screen (phone, tablet or PC) as on the system screen. – Making phone calls is just about the only thing you cannot do. But it will cater for the power system manager's needs.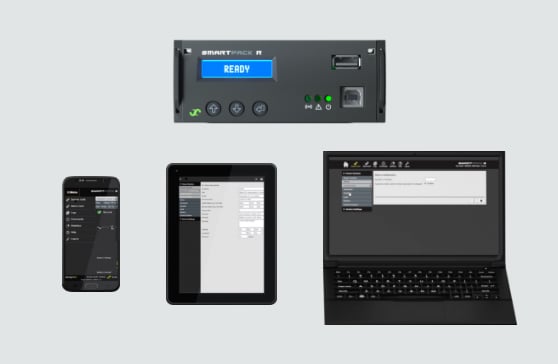 It is an integrated, compact and powerful bundle of hardware and software, with significantly increased computational capacity and advance algorithms that lets you do things you could hardly imagine only a short while ago.

For more information about Smartpack R visit Smartpack R product page or download the Data sheet.