Impact
Spring will be greener at Trollstigen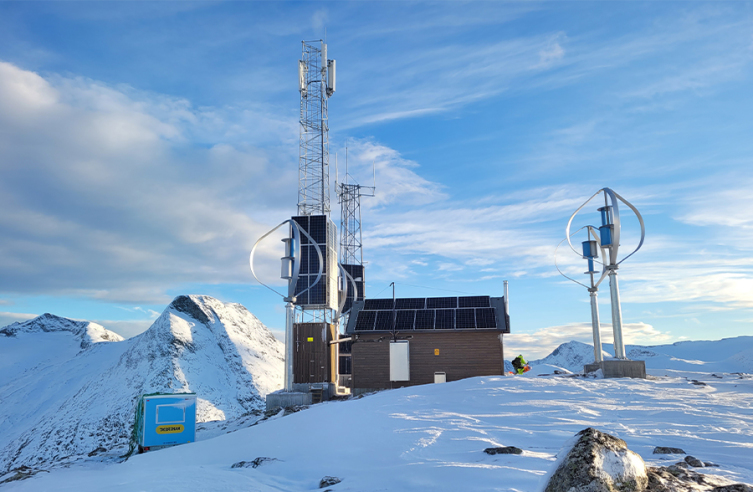 Trollstigen –Troll`s Ladder - is one of the gems on the map of tourist attractions in Norway. Now, the famous spot is also included on operator Telia's coverage map for mobile phone users. Eltek is proud supplier of an off-grid power solution that integrates green energy sources like solar, wind and hydrogen fuel cells.
When Trollstigen, the famous serpentine road and spectacular viewpoint opens again next April/May, spring will look even greener than before. Mobile phone users will be able to share their impressions instantly, thanks to Telia's new nearby off grid base station and its green power.

The brain of the solution is the controller, SmartPack2 Touch. This unit monitors the entire power solution and provides a clear view of how the energy from the sun and the wind is generated and used. This makes it possible to optimize energy usage from all sources and have the base station operate at its best, 24/7.
Eltek has also delivered the solar conversion modules, that convert the energy generated by the solar panels (low-voltage DC), to 48 V DC required by the base station's radio equipment. The Flatpack2 Solar modules are very efficient and convert the energy almost without loss. The unique bidirectional Rectiverter module is also a part of the solution, and makes it possible to plug ordinary tools and equipment into outlets delivering your everyday 220/240V power.
"We are proud to have delivered an integrated, complete and green power solution at Trollstigen."
Leif Mikkelsen, Eltek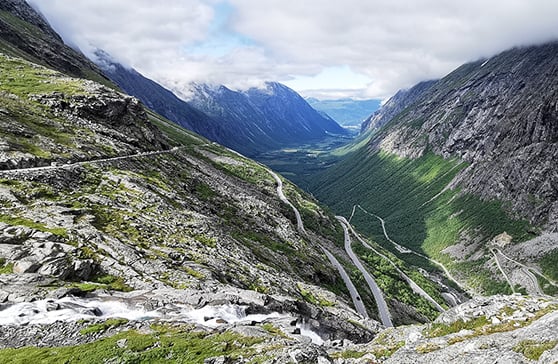 At remote locations where there is no grid, the ability to harness the energy of the sun and the wind is key. The solar panels and the wind turbines are delivered by Oneco Green Energy and the site is installed by OneCo.

As there is no grid and the site operates on alternative sources, the site relies on a large battery bank to store solar and wind energy. For that purpose, a lithium-ion battery bank provides the best cyclic solution with its high power density. These batteries are delivered by Incell.

A hydrogen fuel cell system has also been installed at the site by Eltek's partner, Ballard. The fuel cell provides backup power to the site, when no alternative sources are available, and ensures constant connectivity. A fuel cell backup power solution substitutes traditional diesel gen-sets as a reliable, flexible and zero-emission solution, which only emits water.

«Eltek is a global company with its origin in Norway. Our equipment is renowned for its efficiency and reliability, designed to perform in the harshest of environments. We have been a supplier to Telia over many years, and are proud to have delivered an integrated, complete and green power solution at Trollstigen, says Leif Mikkelsen, account manager for Telia at Eltek Nordic.
Trollstigen is now closed for the winter. But come spring, visitors from all over the world will be able to share thrilling experiences and breath taking views instantly. They may not be aware of it, but their photographs could have been equipped with a certificate stating "transmission of this message has been made possible by 100% green energy."